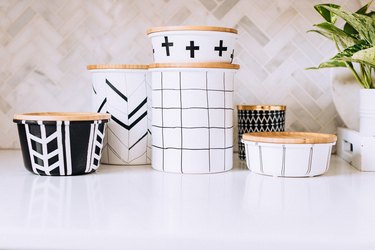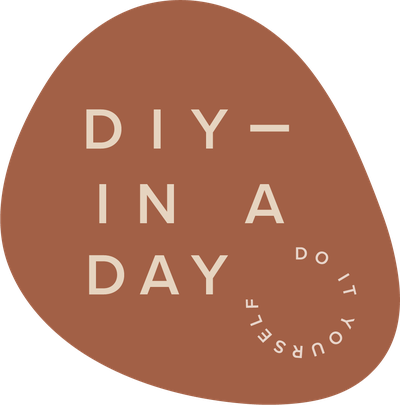 DIY in a Day brings you step-by-step instructions for easy projects that will spruce up your space — within 24 hours (or less!).
Scandinavian decor is well known for its minimalistic and functional style. The patterns are often simple, linear, and perfectly imperfect. For this DIY, we converted plain glass IKEA jars into stylish containers by adding three different Scandi-inspired designs. Use them as storage, or even planters, in your kitchen, bathroom, or office.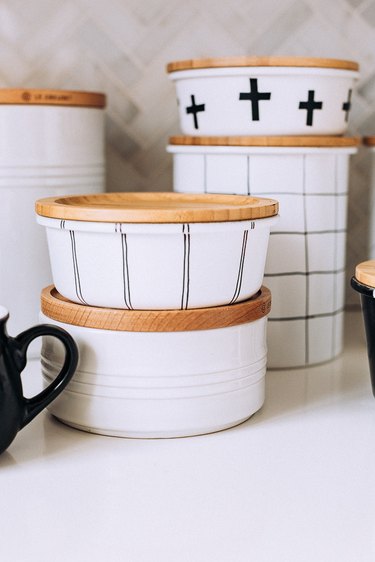 Things You'll Need
Permanent marker


Black and white glass paint (for touch ups)

Brush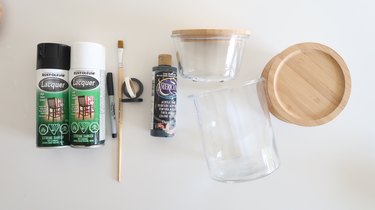 TO BEGIN
Place all jars upside down and spray with white paint in several thin coats. Allow to dry.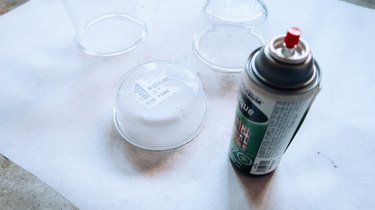 Chevron Pattern (Using Paint and Washi Tape)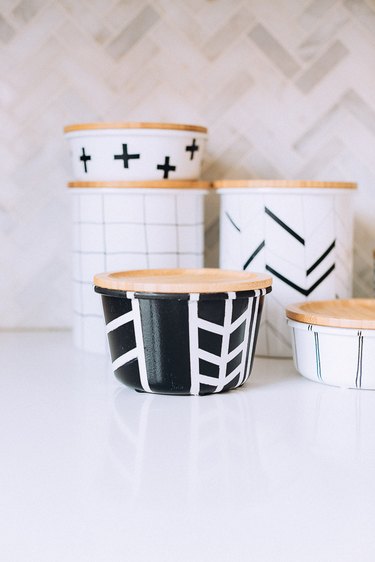 Step 1
Place vertical strips of washi tape across the jar.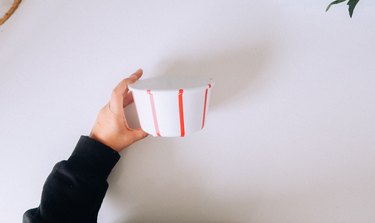 Step 2
Tape diagonal pieces of washi toward the center of the vertical line. Repeat on the other side.
Step 3
Here is a different version of the same pattern.
Step 4
Spray-paint with black paint in light layers. Allow to dry.
Step 5
Slowly remove the washi tape to reveal the white surface.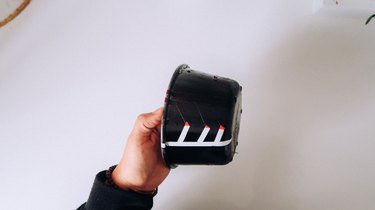 Step 6
Continue to remove all tape and use a black permanent marker to color in any areas that may need a touch up.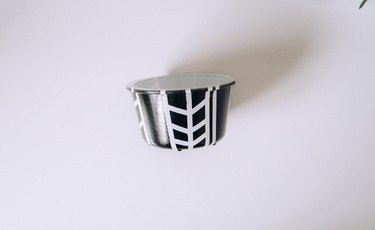 Swiss Cross (Using Washi Tape)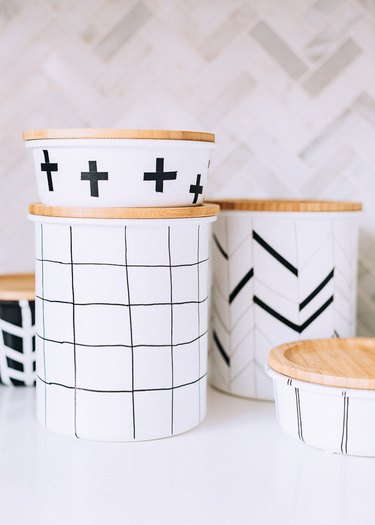 Step 1
Use two pieces of washi tape to form a cross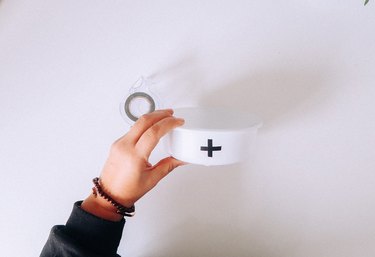 Step 2
Continue to place crosses all around jar.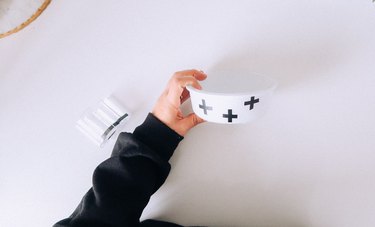 Tip: Use a permanent marker or glass paint for a permanent solution.
Chevron Pattern (Hand-Drawn With Marker)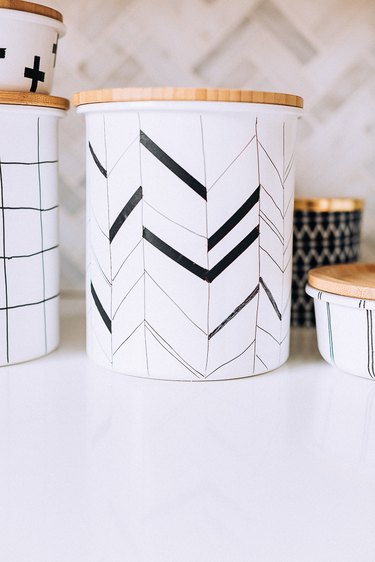 Step 1
Draw three vertical lines from the top to the bottom of the jar.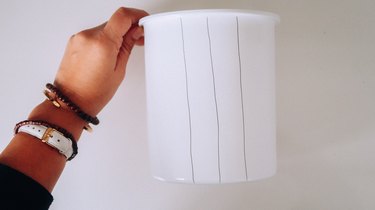 Step 2
Draw several diagonal lines toward the middle vertical line.
Step 3
Continue this process all around the jar.
Step 4
Then, color in some thicker lines for more interest using a black marker.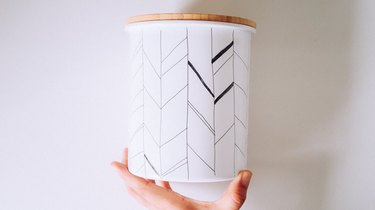 Imperfect Grid (Hand-Drawn)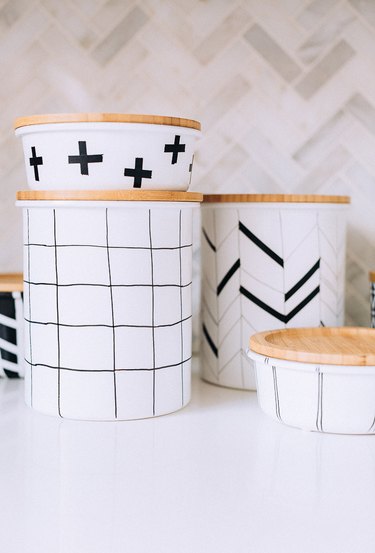 Step 1
Using the marker, draw vertical lines all around the jar.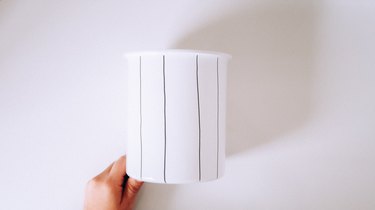 Step 2
Form a grid by drawing evenly spaced horizontal lines all around the jar.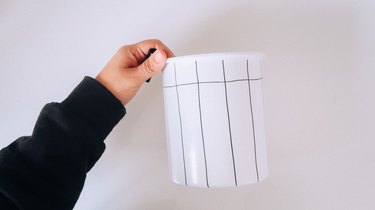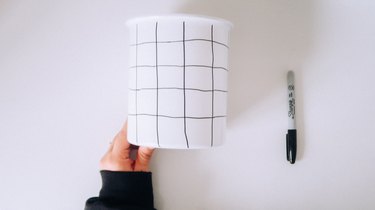 The beauty of these patterns is that they don't have to be perfect, in fact, it is the hand-drawn imperfection that makes them even more beautiful.