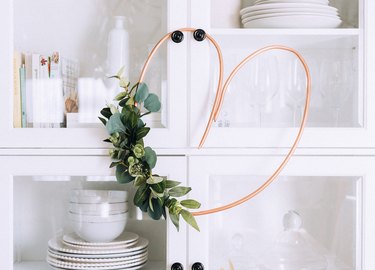 This adorable copper piping heart wreath is simple and sweet decor that's perfect for Valentine's Day — or really, any day of the year. It's easy to make and will add a touch of whimsy to an empty wall, mantel, or your front door.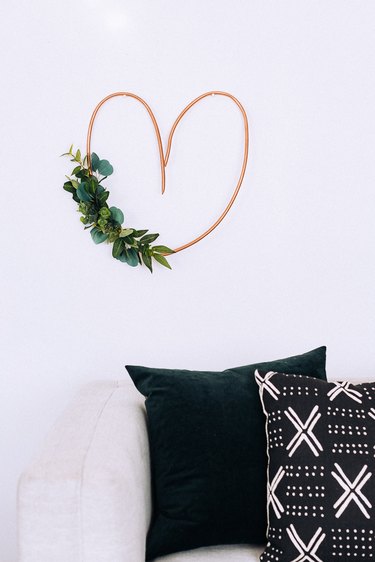 You can decorate it with minimal amount of greens, flowers, or leave as is.
Things You'll Need
3/8-inch soft copper piping

Circular vessel or container

Floral wire

Hot glue gun

Faux greenery, flowers (optional)

Ribbon (optional)

Pipe cutters (optional)


Pliers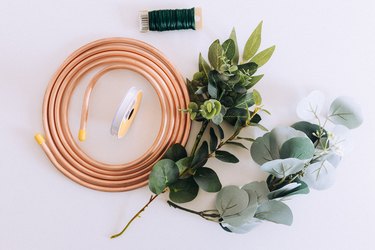 Step 1
Decide how big you want the heart to be and either use pipe cutters to cut, or simply bend the piping back and forth to "cut" it. The piping is very soft and will break easily.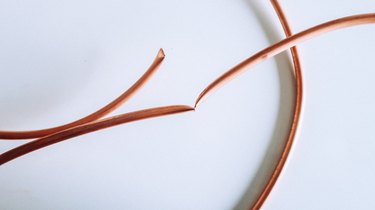 Step 2
Wrap the left side of the piping around a circular vessel or container in order to form a smooth curvature. Copper piping bends easily and does not require much pressure.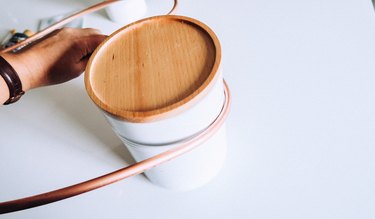 Step 3
Repeat step two on the other side to form the two loops of the heart shape. Gently bend the bottom of the heart to give it a slight point.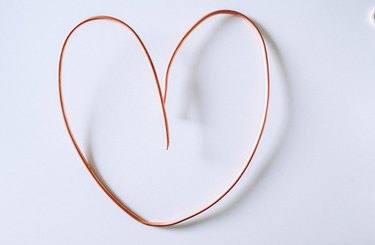 Step 4
If you used a pipe cutter, use pliers to pinch the edge of the piping and make it flat. You can skip this part of the step if you did not use a pipe cutter since the area will already be flat.
Apply industrial glue to the end of the piping and attach to the other side.
Step 5
Use floral wire or clamps to hold it together while the glue dries (approximately 12 to 24 hours).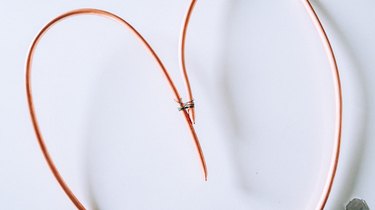 Step 6
Use hot glue to attach the greenery or flowers. As you can see in the images, we covered a small part of the wreath for visual interest, and not the entire design.
Tip: Use floral wire to make it extra secure.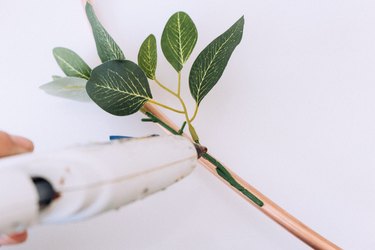 Step 7
Continue to glue on the greens as desired.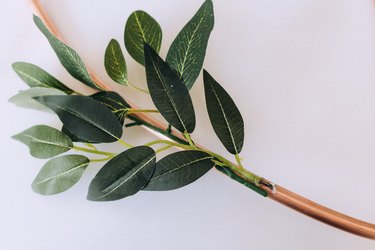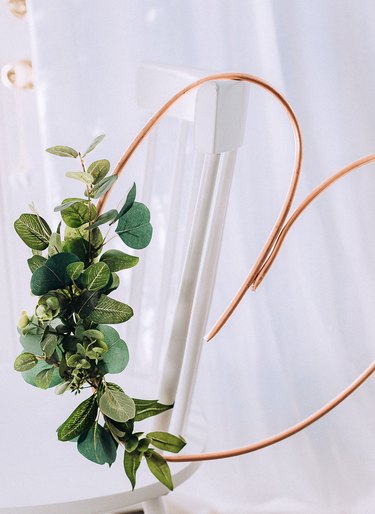 Step 8
Use ribbon or small pins to hang.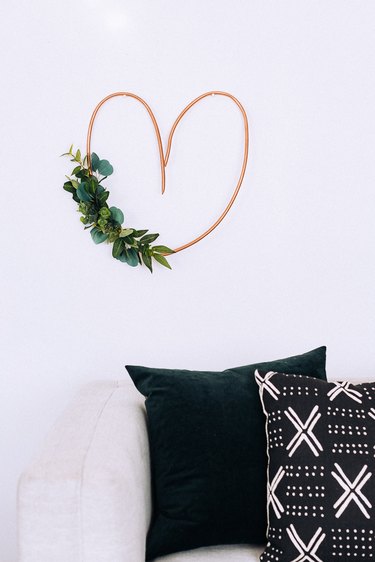 This wreath can easily be updated throughout each season and displayed all year round.
---
Lucy Akins is an artist, photographer, blogger, and speaker living in Toronto, Ontario. Her work has been published in several magazines, including: Cottages and Bungalows, American Farmlife Style, National Geographic Kids, Better Homes and Gardens, and more. Lucy enjoys sharing her passion for watercolor, decorating and creating as she believes there is an artist in all of us. When not creating, Lucy can be found enjoying time with her husband, their three children and their energetic Aussie pup, Brody.