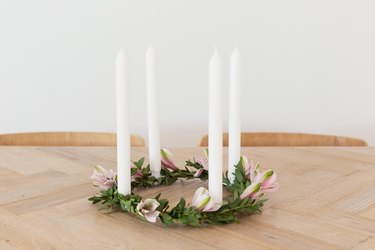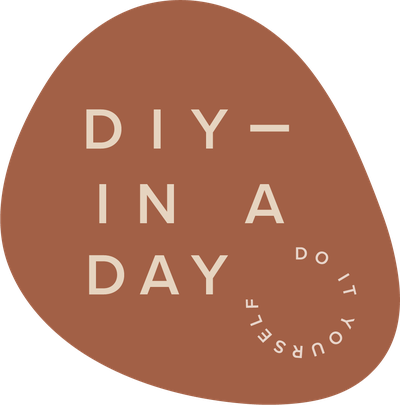 DIY in a Day brings you step-by-step instructions for easy projects that will spruce up your space — within 24 hours (or less!).
This DIY fresh floral candleholder checks all boxes for minimalist table decor: simple, sweet, and understated. We see it as a perfect centerpiece for Valentine's Day, a spring table setting, bridal showers, or even for Mother's Day brunch. Easy and stress-free ... Let's make that our motto for 2019, shall we?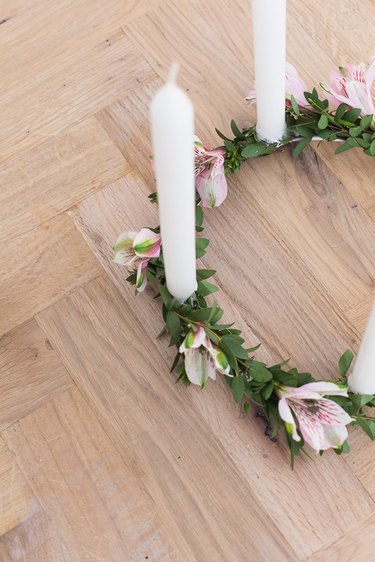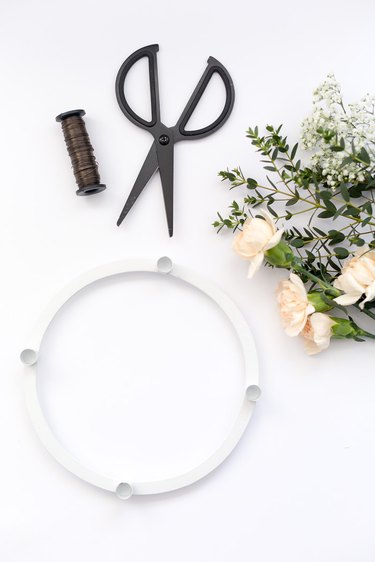 Step 1: Add the Greenery
Using a sharp pair of scissors, cut off small sections of the foliage. I like to keep them around 4 to 5 inches long — this makes them easier to work with.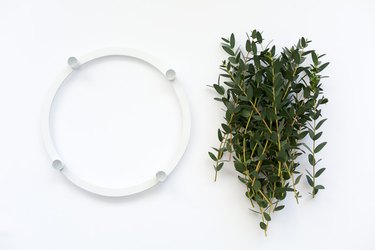 Working from left to right, place two pieces of the greenery onto the circle.
Holding down the stems with one hand, wrap the wire four or five times around to secure into place.
Continue to wrap, moving the wire along the rest of the foliage. Try to keep the wire underneath the leaves. This helps you to achieve a natural look while hiding the wire at the same time.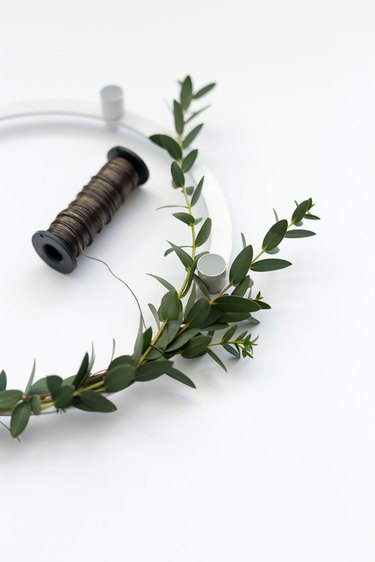 About halfway down the stems, take another piece of greenery and place it over the first, continuing in the same direction. Keep wrapping in the same way along the stems, adding in more branches as you move around the circle.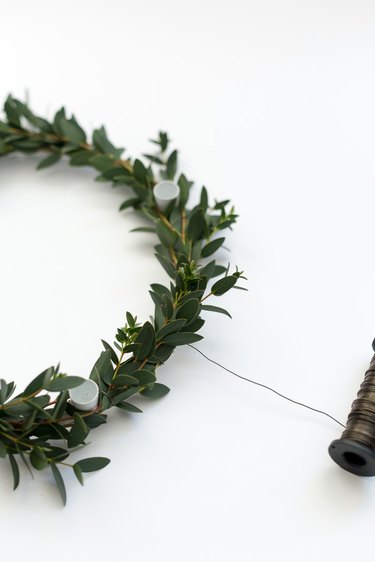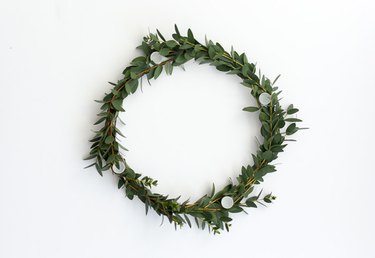 Step 2: Add the Flowers
Pick out the flowers you want to use and trim them about half an inch down the stem. Place them around the ring to get a feel for the spacing.
TIP: Use either small flowers or medium sized blooms. Keeping the design simple will give the ring a contemporary look.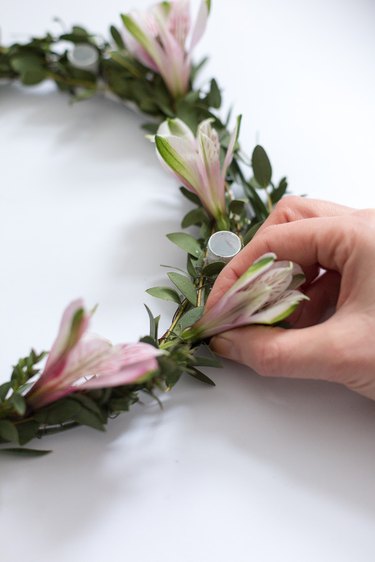 Once you're happy with the design, tuck the stems into the foliage. If you can, tuck them into a gap in the wire to hold them in place. You can also cut off small sections of wire and use them to secure the flowers onto the candleholder.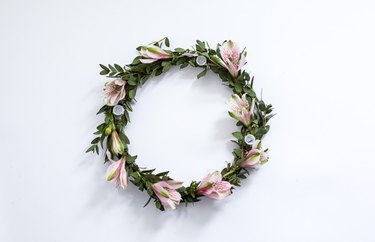 To finish the look of the centerpiece, just add candles.