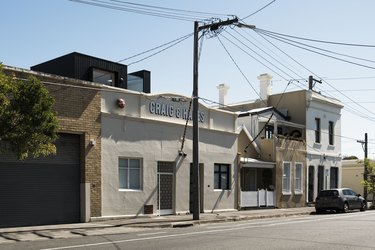 The kid in us would hands-down accept an invitation to live in Willy Wonka's chocolate factory. The adult in us is like, "Maybe just a weekend stay?"
How about this as a compromise: Moving into a former Melbourne candy factory that balances playful colors with grown-up decor. Design firm Folk Architects kept the building's industrial facade, but opened up the interior to feel more natural and home-like with wood and marble touches. Still, there are elements that hint at the property's sweet history — like a pink, perforated metal bridge that stretches throughout the upper level. "It's a playful installation and a subtle reference to the site's former industrial history," says architect Christie Petsinis.
---
After interning at Dwell magazine in San Francisco, Kate began writing about arts, design and culture for other national publications. She is based in Los Angeles and San Francisco.