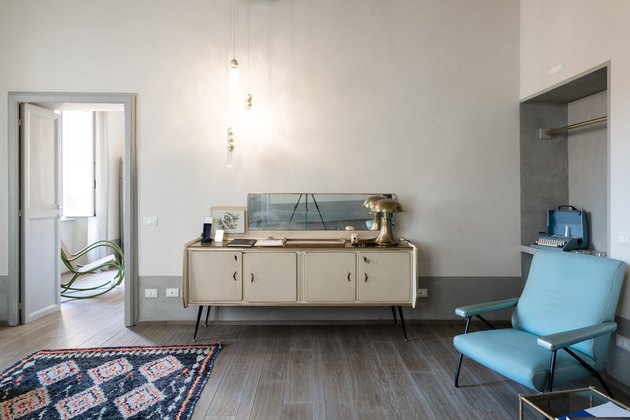 Rome's Trevi neighborhood is a bustling area, filled with tourists throwing coins into the iconic Trevi Fountain, eating scoops of gelato, and taking in the historic monuments and architecture.
A quick walk from the Trevi Fountain is Casa Cau, a serene retreat from the crowds and chaos. The property, which consists of six unique apartments, is the brainchild of Pino Cau, who discovered the 17th-century building in 2012. Upon seeing the property for the first time, Cau knew he wanted to create an experience that was closer to staying with friends, rather than in a cookie-cutter hotel.
Cau brought plenty of hospitality bonafides to the project. Since leaving the family business to strike out on his own in 2007, he's managed a hotel and two Michelin-starred restaurants. For Casa Cau, he worked with local designer Nora Pastore of Nora P + P Projects to renovate and decorate the property, a process that took five years.
The space celebrates Italian design throughout history, from the murals found in ancient Roman villas to the mod style of the 1950s and '60s. Midcentury geometric forms and saturated colors serve as a major inspiration.
Each apartment has a unique design and layout, and is outfitted with everything a traveler might need, including a kitchen. Two of the apartments can be combined to accommodate larger groups, and others boast amenities such as a petite terrace, Turkish showers, and vintage Olivetti typewriters.
While the teeming streets of Rome are just beyond, inside the walls of Casa Cau guests are treated to space, light, and privacy—not to mention morning deliveries of Italian pastries. Talk about la dolce vita.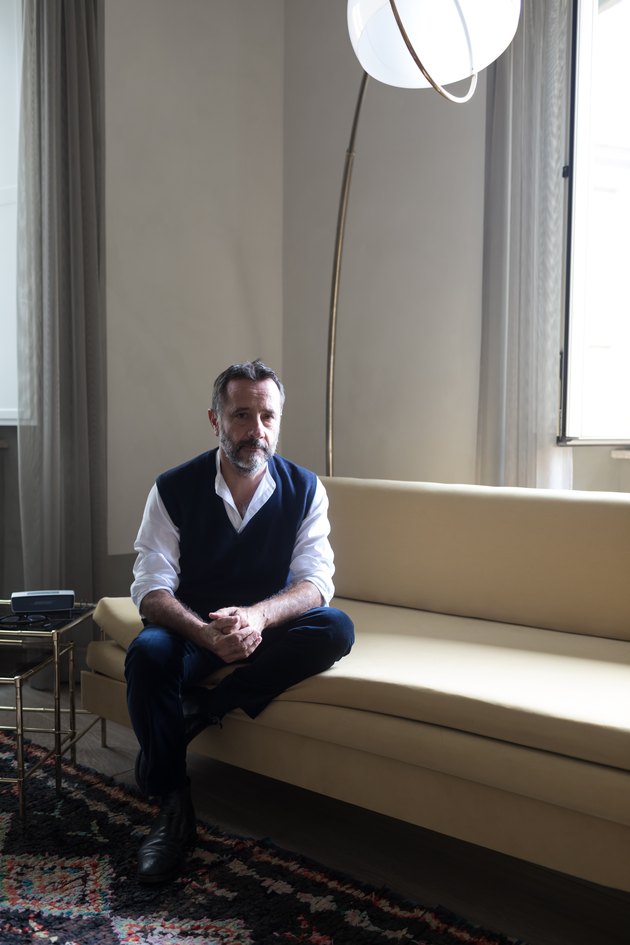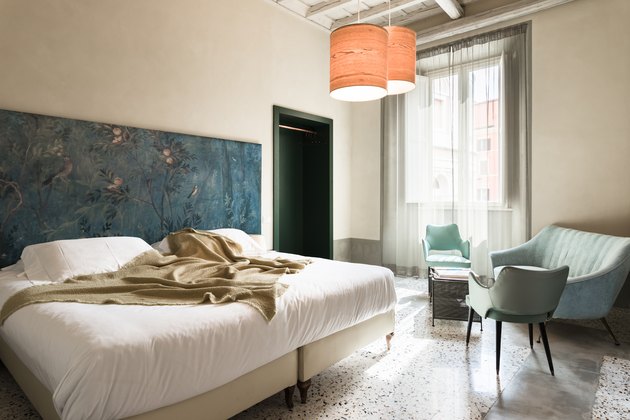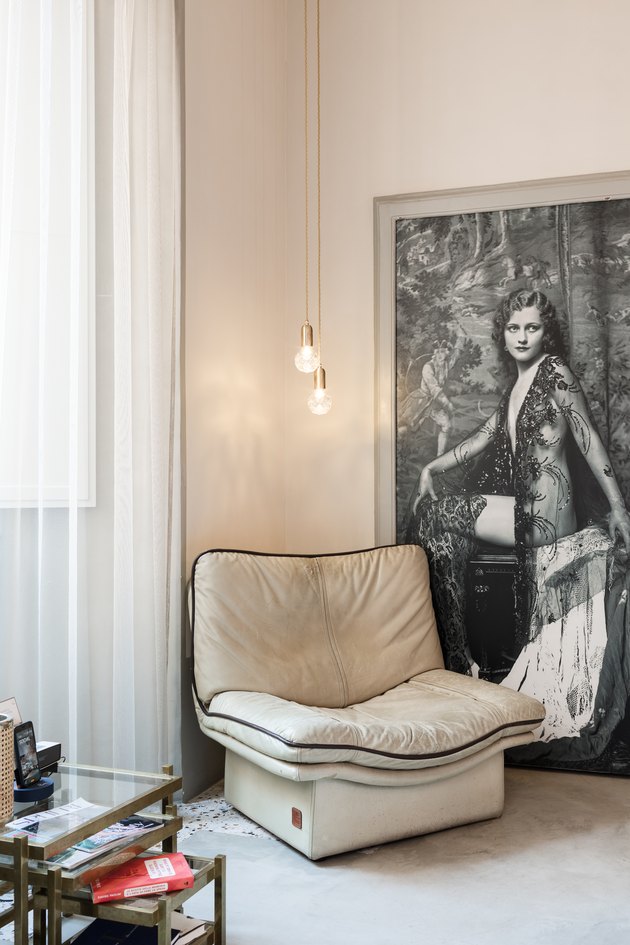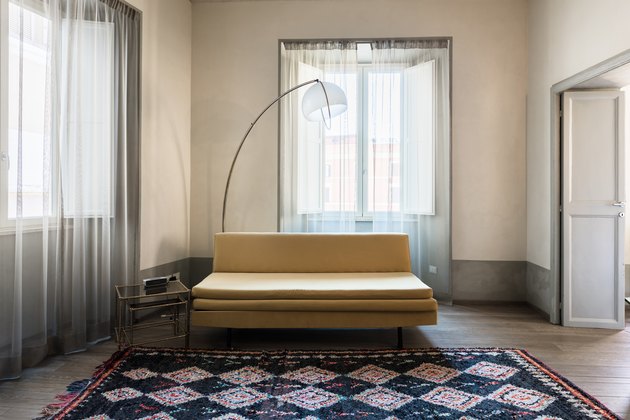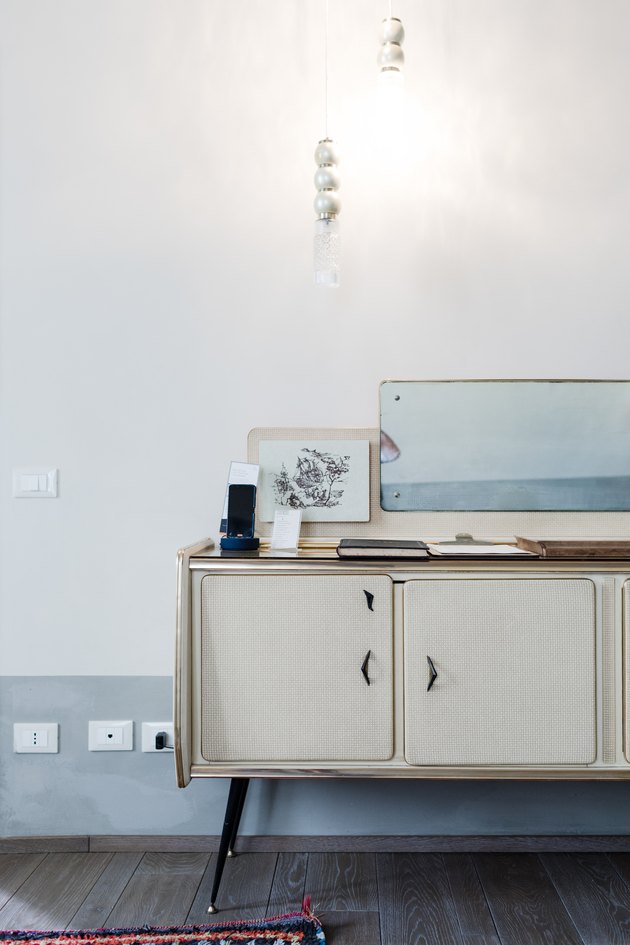 credit:
Bareback Breakin' Brockers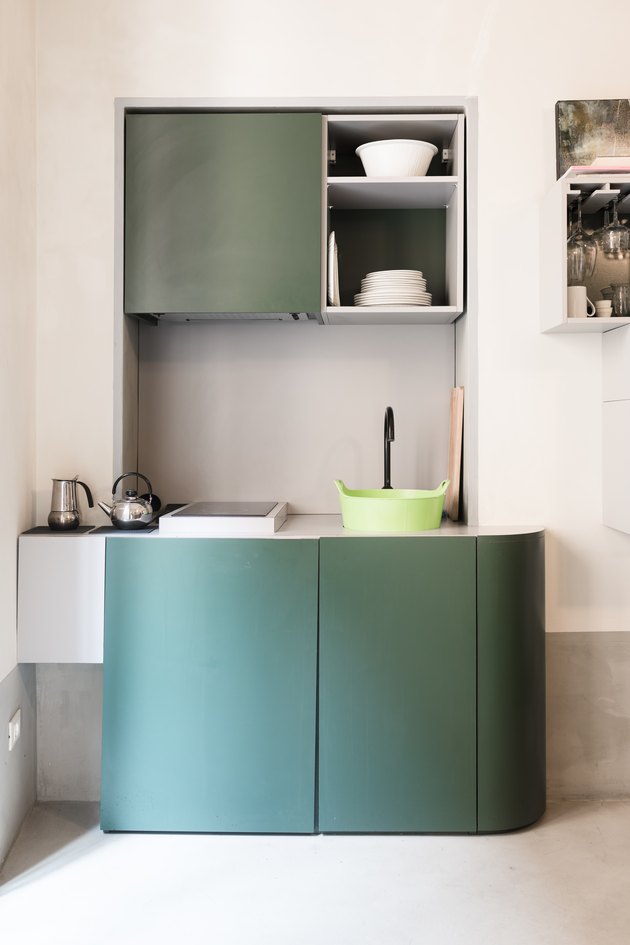 credit:
Bareback Breakin' Brockers