Rug shopping used to be a real drag, especially in small town America. You'd head to the lone Persian rug shop in town to sort through musty stacks of basically the same red-toned traditional floor covering. If you wanted anything different — Southwestern cowhides, colorful Moroccan shags, Swedish flatweaves — you'd have to do some traveling. Nowadays, large rug websites offer a buffet of options, but zero curation between the marvelous and mundane.

Enter small-batch dealers who are changing the way we approach the whole process, showcasing the beauties they discover on their Instagram accounts. With avid followers drawn to their expert eye and honest pricing, these eight sellers are making rug shopping flat out fun.
Shop the streets of Morocco through the eyes of this family business based in Marrakech. There's plenty in stock for the Beni Ourain-obsessed, including classic black-and-white options as well as moody teal and cobalt blue beauties.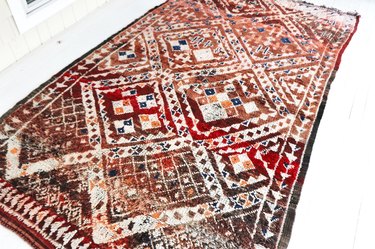 Flea markets may be fun, but also a total time suck. For the look without the leg work, follow Midwest-based stylist Jennifer Harrison, who shares stunning vintage Moroccan rugs and the coolest rug bolsters.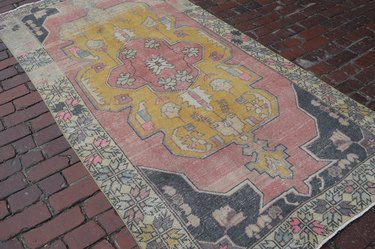 If a vintage pastel Persian rug sounds like a dream come true, this account is for you. Swoon's shop owner Tabi Mund does a stellar job sorting every rug on her site so you can browse by size, style, and color.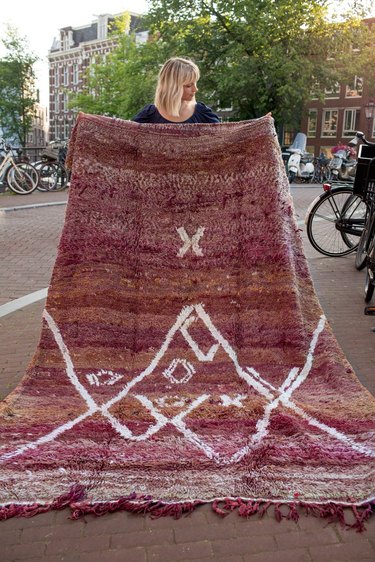 Looking for a statement-making Moroccan beauty? The shop's Amsterdam-based owner Becca scours Morocco to handpick each and every vintage rug she sells — like this wonderful burgundy Talsint rug that feels so, so right for a living room.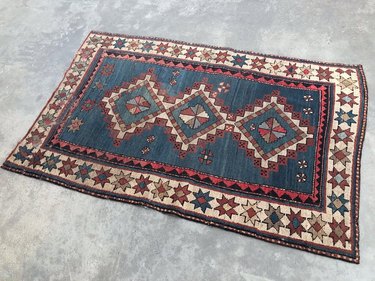 Set a calendar reminder for Thursdays at 11 a.m. EST to snap up this shop's weekly run of stunning vintage and antique rugs culled by London-based designer Kelly Vittengl.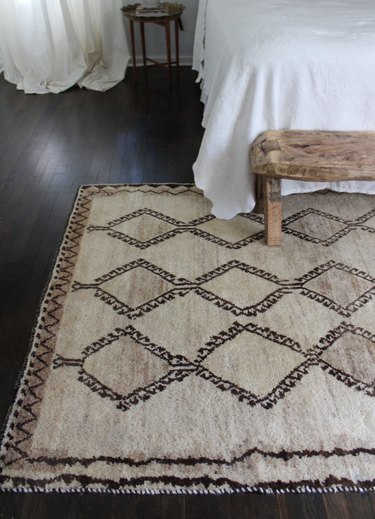 Vintage Persian rugs with a modern sensibility stock this North Carolina-based online shop. There's plenty for color lovers, options for neutrals, and even mini-rugs for the small-space dwellers among us.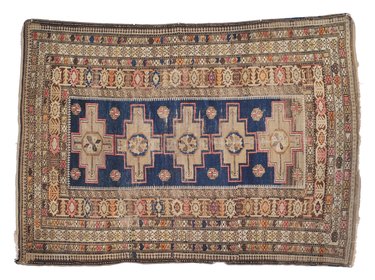 The couple behind this Milwaukee-based business import antique and vintage rugs with just the right amount of wear. From muted, distressed tones to saturated hues, there's something for every space and style.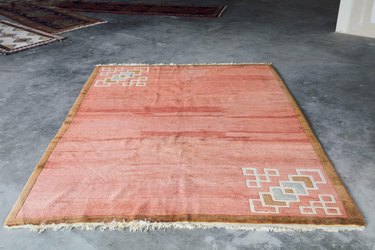 This San Francisco-based dealer fills its floor with colorful Persian, Turkish, and Moroccan rugs, like this earth-tone eye candy we can't get enough of.
Jourdan Fairchild is founder of Spruce Creative Studio, an affordable e-design studio and styling service based in Durham, North Carolina.