For a cramped and dated home from the 1900s, customizing the scale of the furniture was necessary in a renovation that took the space from cave-like to an airy dream. The apartment, located in downtown Salt Lake City, Utah, was redesigned by architectural studio and custom furniture design firm Alice Lane Home.
At less than 1,000-square-feet, the clients needed the two-bedroom apartment to feel more spacious and personal. That meant organizing the home into sections, adding storage, as well as creating custom furnishings that wouldn't overpower a tight space. "We replaced almost everything to increase functionality, but still made it our goal to maintain that historic charm," Suzanne Hall, VP of Design, said. Overall, Hall refers to the style as "collected traditional": a mix of playfulness and personality with a touch of history.
1 of 9
Living Room
The firm was able to take this challenge head-on by scaling each piece of furniture in the right way. "We had to learn how to navigate the function of the house overall," Hall said.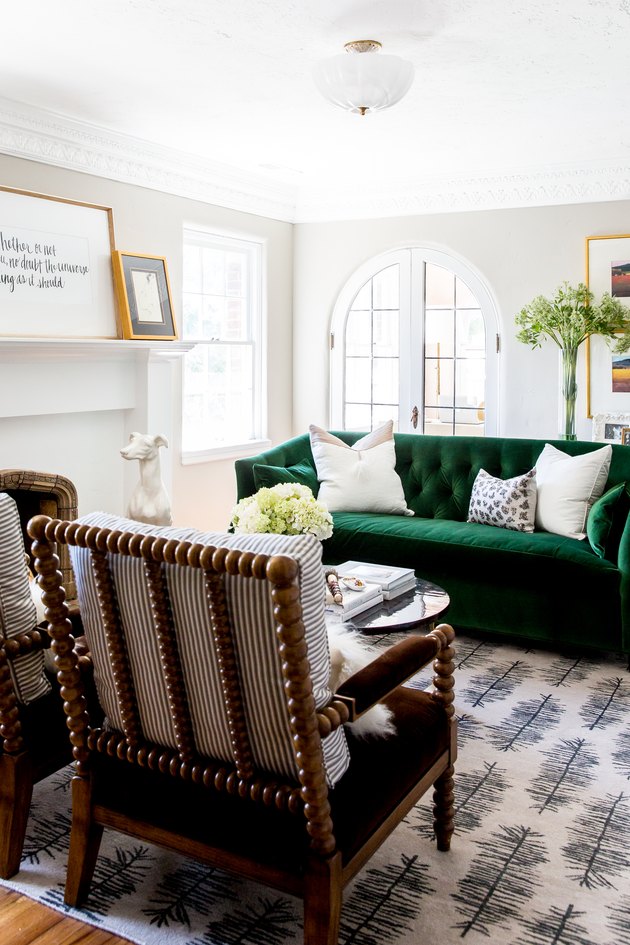 2 of 9
Living Room
In the living room, everything from the sofa to the pillows to the coffee table are from Alice Lane Home.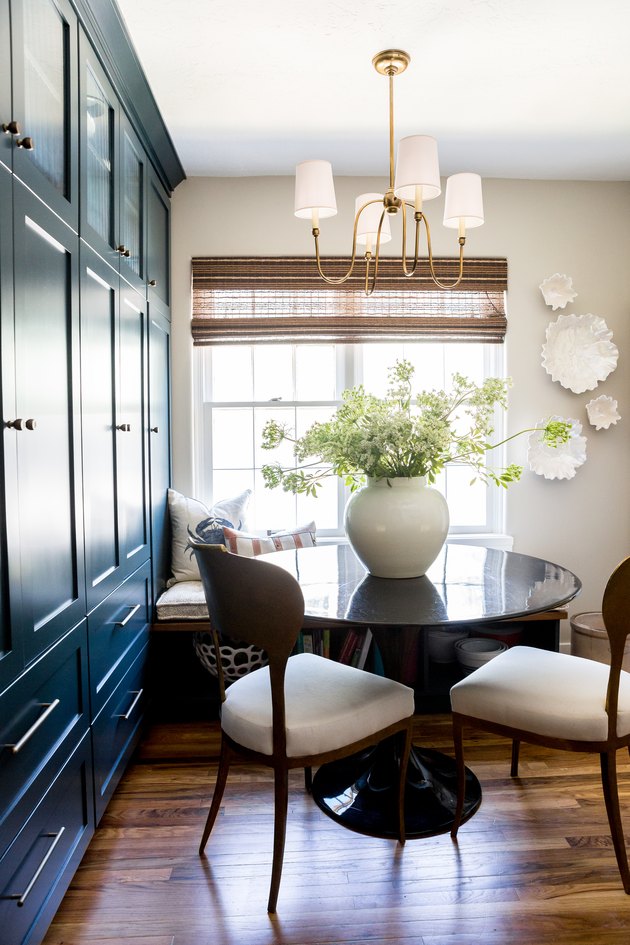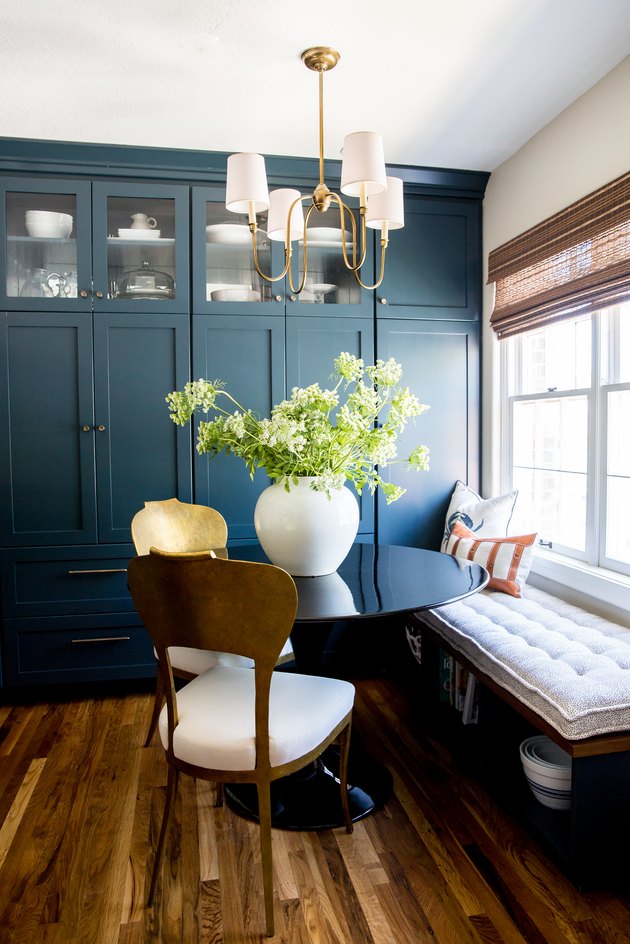 4 of 9
Dining Room
Before the renovation, the dining area "was dingy and dated, the carpet was bad and it all smelled old," Hall said. The transformation resulted in a bright and airy space.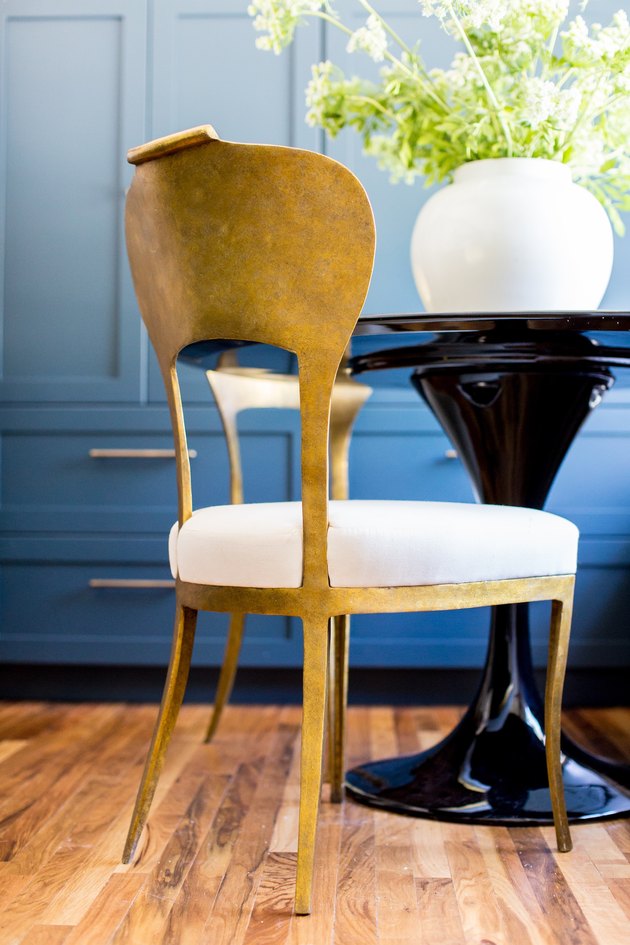 5 of 9
Dining Room
Unsurprisingly, many of the dining room furnishings came from Alice Lane Home, including the gold-painted chairs, the modern dining table, and even the large centerpiece. (Although many of the items used in the home are no longer available, Alice Lane Home offers custom ordering through their website.)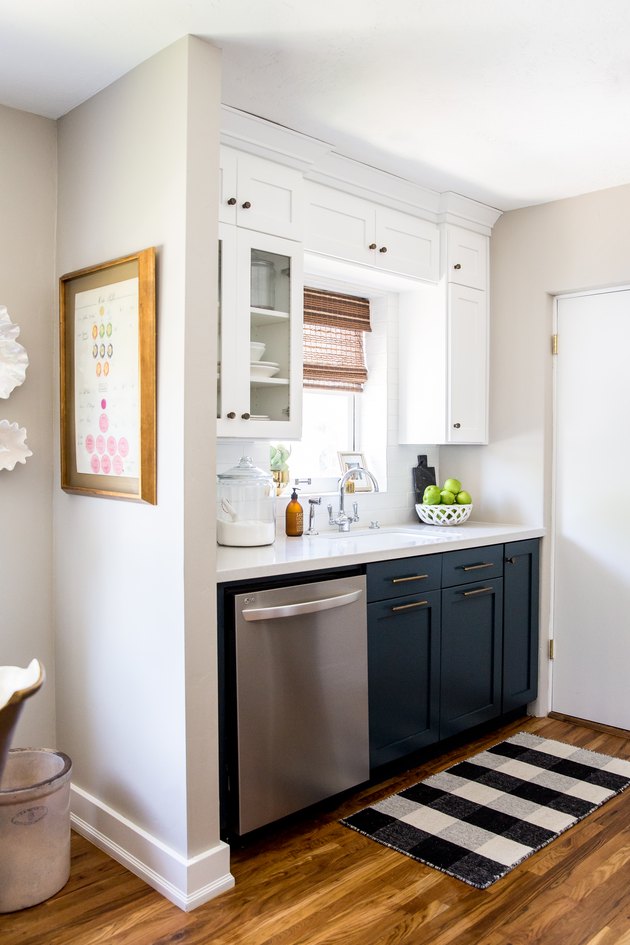 6 of 9
Kitchen
The kitchen cabinets are painted in Hague Blue by Farrow & Ball, a color that incites a feeling of warmth and tradition. A handmade wool buffalo check rug over the wood floors also delivers a dash of traditional style.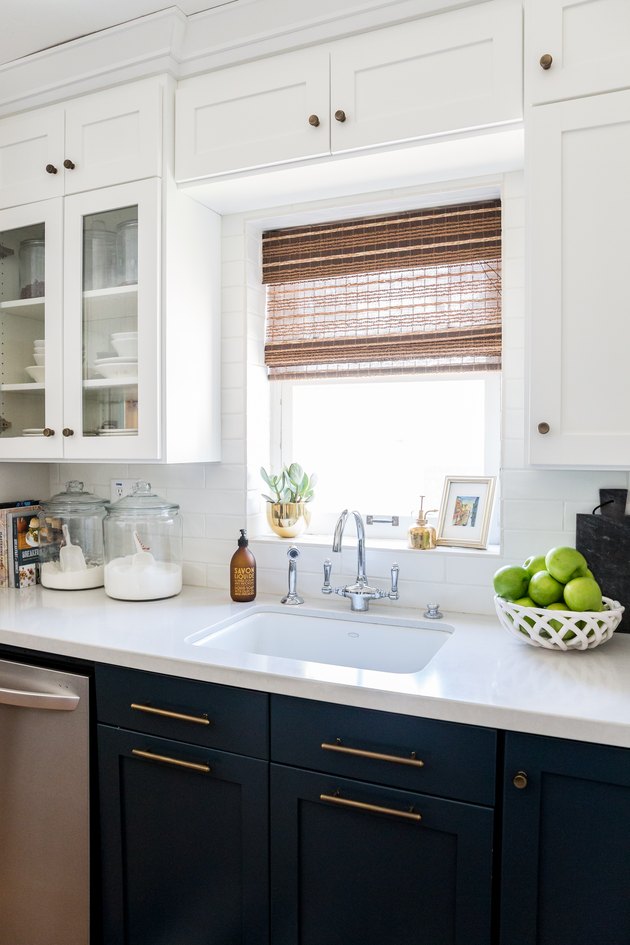 7 of 9
Kitchen
Even though the firm did have to create many new pieces for the clients, they also wanted to prioritize the personal. "We incorporated a lot of the homeowners' art and personal things from traveling to really make it feel like a well-curated home," Hall told Hunker.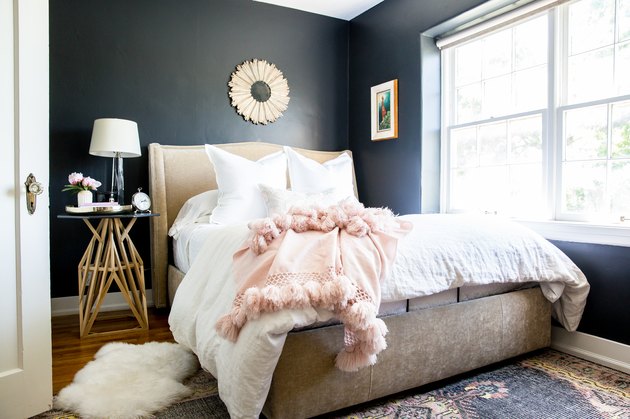 8 of 9
Bedroom
A soft black paint, Off Black by Farrow & Ball, may be darker than the rest of the design but is tempered by lighter, more playful hues in the bedroom.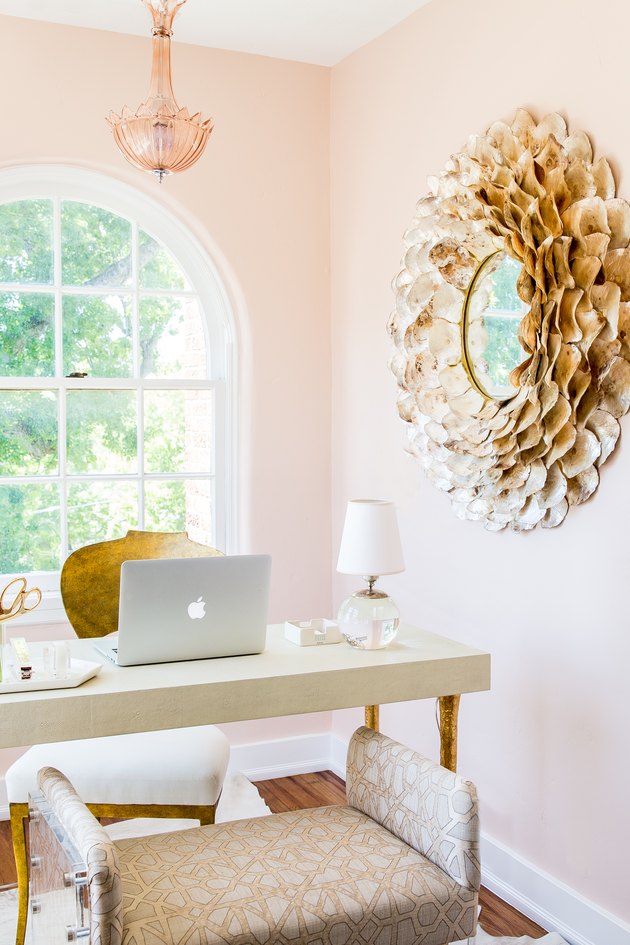 ---
After interning at Dwell magazine in San Francisco, Kate began writing about arts, design and culture for other national publications. She is based in Los Angeles and San Francisco.
View Work