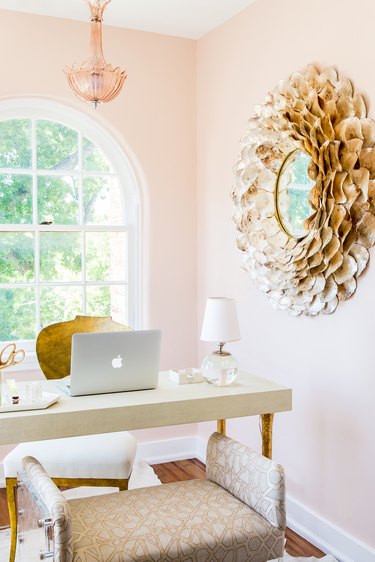 For a cramped and dated home from the 1900s, customizing the scale of the furniture was necessary in a renovation that took the space from cave-like to an airy dream. The apartment, located in downtown Salt Lake City, Utah, was redesigned by architectural studio and custom furniture design firm Alice Lane Home.
At less than 1,000-square-feet, the clients needed the two-bedroom apartment to feel more spacious and personal. That meant organizing the home into sections, adding storage, as well as creating custom furnishings that wouldn't overpower a tight space. "We replaced almost everything to increase functionality, but still made it our goal to maintain that historic charm," Suzanne Hall, VP of Design, said. Overall, Hall refers to the style as "collected traditional": a mix of playfulness and personality with a touch of history.
---
After interning at Dwell magazine in San Francisco, Kate began writing about arts, design and culture for other national publications. She is based in Los Angeles and San Francisco.