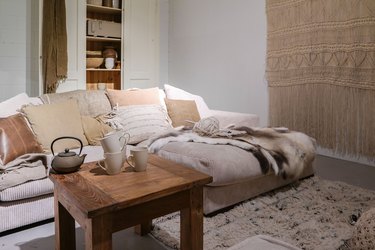 Is it just us, or is there nothing nicer than basking in the perfection of an immaculately staged home? With not a linen out of place, they're a type-A's paradise. So while there's no way in hell to give your own home that staged look on the day-to-day (hello pets, children, or that after-work laziness), it is still nice to bring in at least some of that "dream home" appeal. We think you deserve to live in a space that inspires you, after all.
She's found that buyers react especially well to light-colored furniture, and that it's one of the heavy hitters when it comes to creating a "dream home" effect in your own house — ironically due to its impracticality.
"The idea of a 'dream home' I think translates to something that is out of the ordinary and not necessarily practical; i.e. a white sofa," Ayranian told Hunker. "It's kind of like a sexy pair of high heels — it might not be totally comfortable, but it's definitely worth the dramatic effect."
So with the concept of creating dramatic effect in your home in mind, check out the following five decor tips Ayranian has for making your house the envy of all guests.
1. Start with neutrals.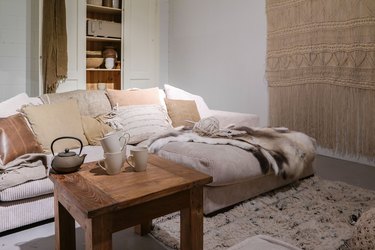 Ayranian suggests buying your large pieces of furniture — such as sofas and beds — in neutral colors like white, gray, and beige.
"When you have a neutral canvas to work with, you can change up colors, accents, and themes with the seasons — or just whenever you want to freshen up your look," she said.
2. Pick an accent color.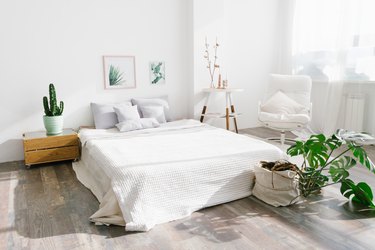 For a high-impact look, pick an accent color for each room in your home.
"Against a neutral background, the world is your oyster," Ayranian said.
3. Make sure you've gone for the right-size rug.
If you buy a rug, be sure to follow the rules: "A rug that's too small or too big can ruin a space, making it feel smaller than it actually is. A rug should be large enough so that the front feet of your sofa sit on it and and smaller accent furniture like a side chair or ottoman should be fully on the rug. Never use a rug that only your coffee table sits on; that's a sign that it's too small."
4. Think in threes to create perfect symmetry.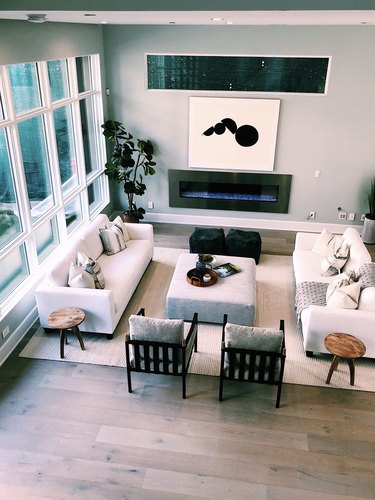 Symmetry is key when it comes to a beautifully designed space, and Ayranian suggests you think in groups of threes: "Two end tables to frame your sofa with a lamp on each, three objects on your coffee table ... there's a harmony in those numbers and it balances a room beautifully."
5. Bring out your coffee table's full potential.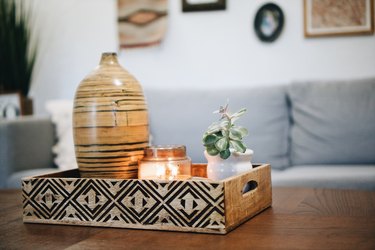 You're really missing a decor opportunity if you only cover your coffee table in remotes and last night's snacks.
"Your coffee table is a chance to marry the room's colors, show off your use of threes, and to show your personality," Ayranian said. "I always like staging the top of smaller coffee tables in threes — that means one tall object, one medium-height object, and one shorter object. To get an idea, your shorter object can just be short stack of your favorite books, or maybe a small bowl filled with moss."