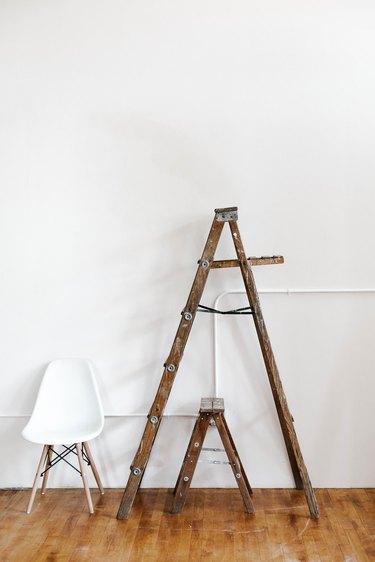 Here's the thing: There are countless tutorials online detailing how to patch nail holes in your drywall. But why are they all so ... complicated? And expensive? Like, I'm so sorry, but I'm not willing to buy sandpaper, a putty knife, paint, and who knows what else in order to fill a hole in my wall that's the size of an ant.
Proceed with caution (I'm by no means an expert), but here's how I filled all the stray nail holes in my walls for a mere $4 — and you can, too.
The Product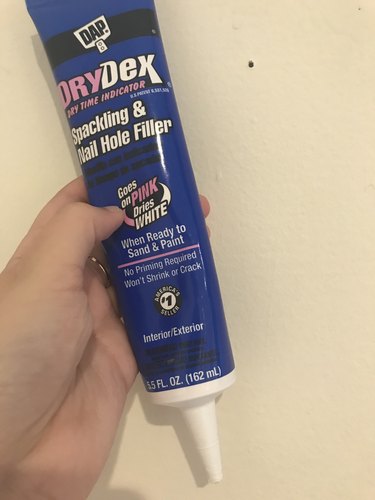 The Process
First, squeeze a conservative amount of this spackling right into your nail hole.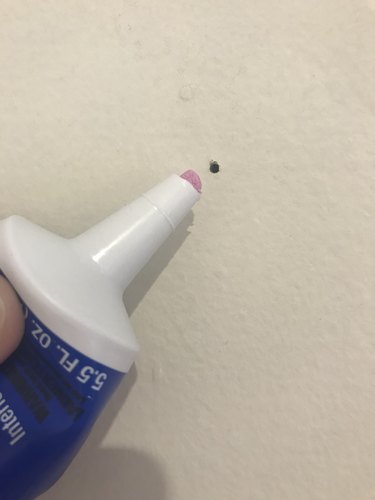 Next, grab a butter knife (unless you just happen to already own a putty knife — you fancy). Use it to push the spackling in, and to scrape off any excess. Rinse your knife immediately, and you can still use it to butter your toast tomorrow — promise.
At first, the spackling will look pink, but worry not because it dries down white. My walls are an off-white shade, but even so I found no need to paint over the spackling — it blended in flawlessly.
The former nail holes are virtually un-findable on my walls now (if you're looking from a short distance) — a miracle, considering I have no idea what I'm doing. While my process may not be technically correct, you may find it worth a try before you shell out on a whole bunch of products — or worse, hire someone to fix up your walls in fear of messing them up yourself. Just know that you've got this!