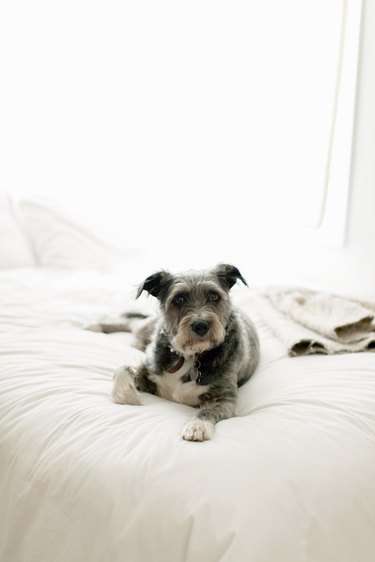 Squeaky is all about the borderline genius hacks and ideas that keep literally every inch of your space pristine.
We love our furry friends, but the pet hair that ends up everywhere? Not so much. If you have a cat or dog in the family who sheds, then you know their fur inevitably lands on furnishings like beds, couches, chairs, and (gasp!) tables. And having your clothes covered in pet hair after sitting on the couch can quickly become a major pet peeve. But your pet is just so cute, so don't get mad — get clean. These easy solutions using common household items will help to remove unwanted pet hair around your home.
Vacuum
One of the easiest ways to keep pet hair at bay is with regular vacuuming. In addition to vacuuming the floor (to combat those dust bunnies made up of pet hair), use the arm attachments to vacuum the upholstery, too. Aim for at least one cleaning each week.
Fabric Softener
If you have pet hair embedded in furniture fabric, try this hack to make vacuuming even more effective. Dilute a tablespoon of fabric softener or vinegar in a cup of water and then pour into a small spray bottle. Spray the solution lightly on the couch and let it sit for several minutes to help relax the fabric and loosen the pet hair, making it easier to collect. Wipe or vacuum up the hair.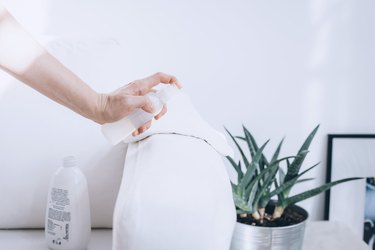 Rubber Glove
For this simple trick, all you need are rubber kitchen gloves. Put the glove on your hand, get it slightly wet, and then gently run it across the surface of the upholstery. The gloves create a surface tension that attracts and catches pet hair. Rinse off the collected hair and repeat over the entire surface.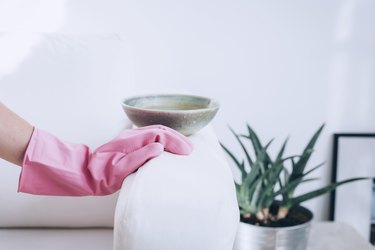 Sponge
Another simple pet hair tool is a dry sponge. Brush it over furniture to trap and collect pesky pet hair.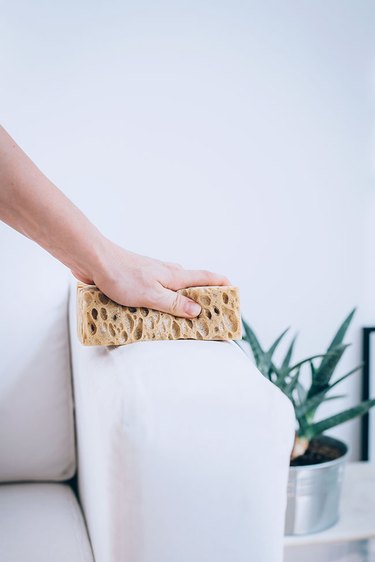 Lint Roller
Lint rollers are one of the easiest and most effective ways of getting rid of pet hair. Instead of buying new pricey rollers, DIY your own lint roller using tape. The wider the tape, like packaging tape, the better. Just cut a long strip and make a circle with the adhesive side facing out.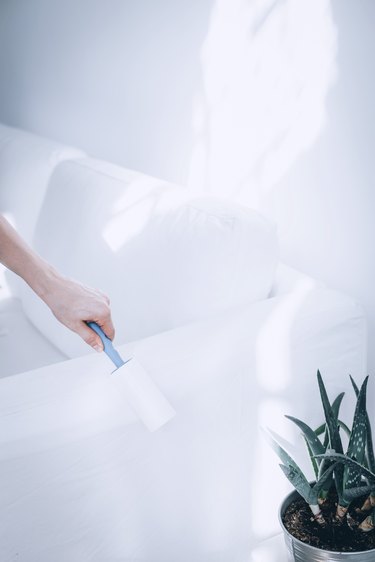 Wooden Furniture
For wooden furniture, avoid the typical dusting that shakes up the pet hair, only for it to find its way back again. Use furniture polish to eliminate the electric charge and weigh down the pet hair so that it's easier to wipe up with a soft cloth.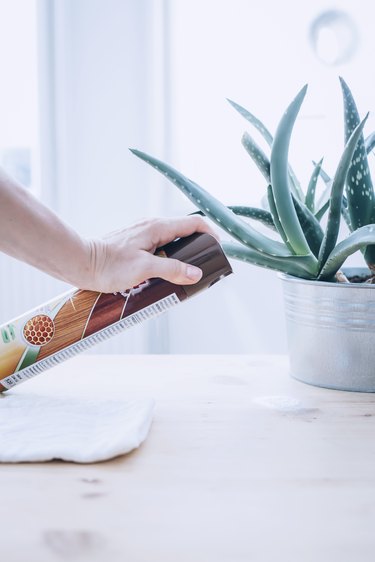 Dryer Sheet
And finally, if pet hair is sitting on the surface of furniture, a dryer sheet can also be an effective solution. Run the sheet over upholstery to attract pet hair. You can also use this on your pet to stop shedding at the source.