Hunker and Urban Outfitters Home Have Your New Bedroom Look Covered
We may earn compensation through affiliate links in this story. Learn more about our affiliate and product review process
here
.
Of all the decor goals we lie in bed dreaming about, redecorating the very spot we're in tops the list. Who hasn't spent hours on Pinterest planning their chic bedroom makeover?
Actually accomplishing one, though, can be a little more daunting: knowing what to get, how to style it, and, of course, how not to break the bank can be a challenge.
So, just for fun, we've teamed up with UO Home and beloved lifestyle blogger Aileen Xu (aka @lavendaire) to make revamping your bedroom a whole lot easier: We've created a series of bedroom looks inspired by our favorite bedding sets at Urban Outfitters. Even better, we're giving away $500 in store credit to Urban Outfitters Home so you can have the chance to make the dream a reality. Read on to see the looks, and enter the sweepstakes for a chance to win!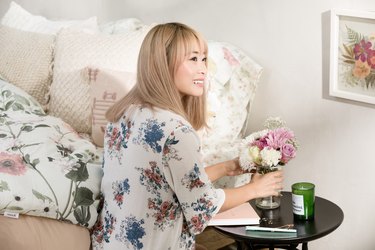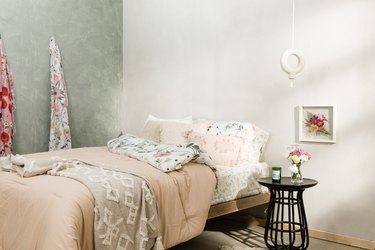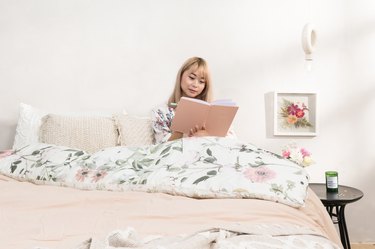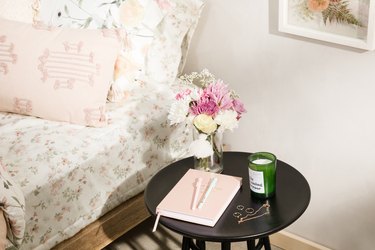 To showcase the floral bedding collections, Hunker and Aileen created a dreamy, feminine look with layered botanical prints and elements. Aileen's floral-print robe fit right in. "Relaxing. Peaceful. Pretty. Who doesn't want to lay on a bed of flowers?" she says. "This room is totally my vibe with its pretty florals and light, airy feel." Plus, she points out, the accessories appropriately match her Artist of Life Workbook. "This feminine, dreamy room inspires me to journal and self-reflect."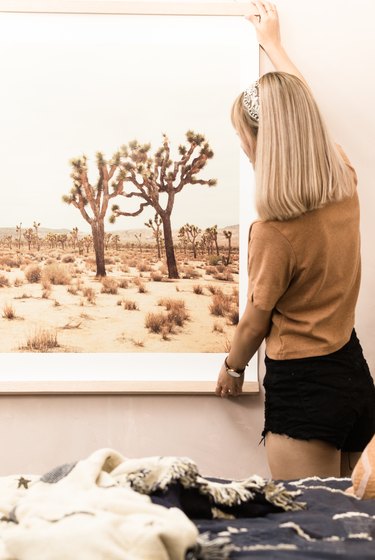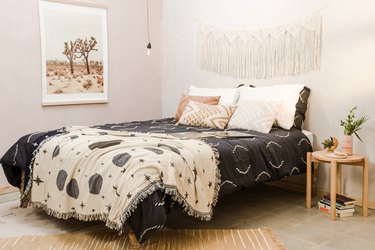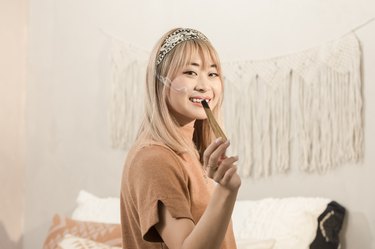 The textural bedding collection inspired us to create two versions of a desert-chic look—one with a darker, neutral palette; the other, a paler, warmer one. "This cool look was all about layering different textures while keeping the palette pretty neutral," Aileen explains. "My favorite piece is the bronze moon succulent vase and how it matches the metal moon phase banner on the wall." As for which of the two looks is the favorite, it's hard to choose. "The dark bedding gives off vintage vibes of a starry desert night," she says, "while the pastel bedding gives off a more feminine, desert day look."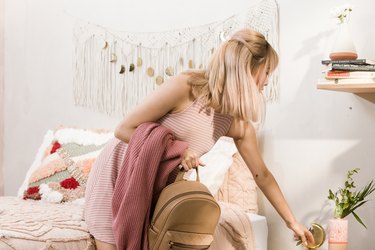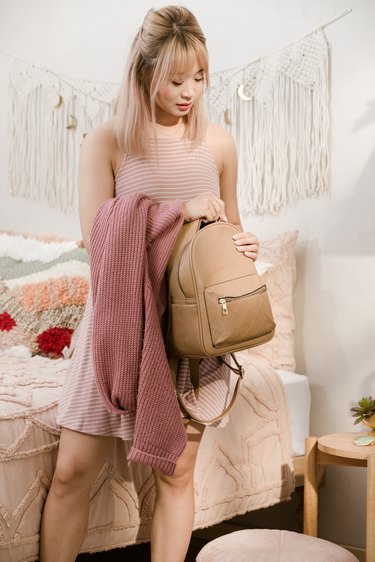 For the final look, inspired by the comfy, retro vibes of the jersey bedding collection, we went for a breezy, California-beach style. "This beachy room reminds me of a colorful summer day," says Xu. "I'm living for the bold pops of color in the emerald green pillow and retro yellow throw. The pink pillow is also my favorite, because it reminds me of a seashell sitting on the beach."