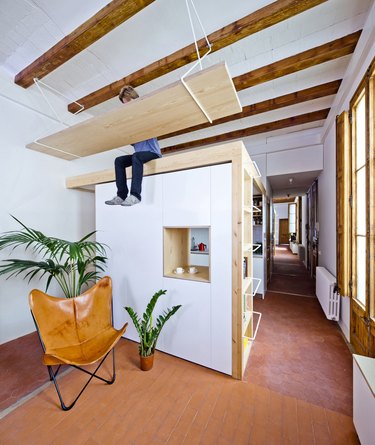 How do you increase space in a city without expanding into the apartment next door? According to architects Anna and Eugeni Bach, if you can't build out, then set loftier goals. So when renovating a 750-square-foot apartment in Barcelona's Eixample neighborhood, they decided to take advantage of the home's high ceilings. The new kitchen includes a loft space that can be used as a guest room or study and incorporates a suspended desk. And the floor of the master bathroom was raised to make room for storage.
The finished apartment — now a bright and open home — is a creative reminder to think beyond your floor space.
---
Elizabeth Stamp is a freelance writer in Los Angeles. Her work has appeared in Architectural Digest, Elle Decor, and CNN Style.