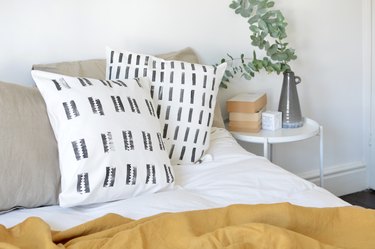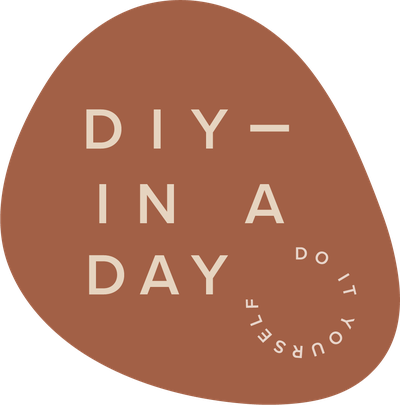 DIY in a Day brings you step-by-step instructions for easy projects that will spruce up your space — within 24 hours (or less!).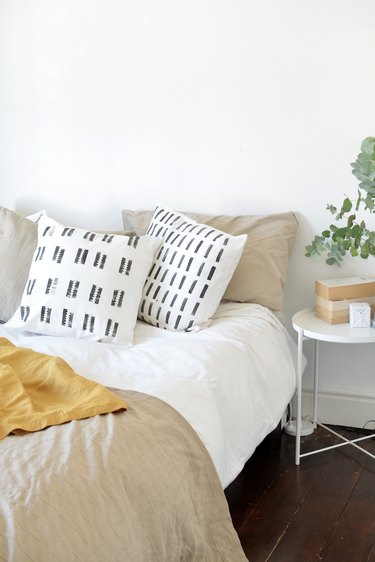 We've been crushing over mud cloth for quite some time now and it seems we're not alone! With its subtle geometric designs and muted colors this traditional African textile is a great option for a modern boho home. The only downside is that authentic bogolanfini — aka mud cloth — has a hefty price tag, so a DIY version is perfect for those of us on a budget.
The other benefit to making your own mud cloth-inspired decor? The designs are all handmade so any imperfections add to the overall effect, making this do-it-yourself pillow a great project for any skill level.
Things You'll Need
Potato

Craft Knife


Black fabric paint

Plain pillow covers

Piece of cardboard (slightly smaller than the size of your pillow cover)


Iron
Step 1
Cut your potato in half lengthwise. Using a sharp craft knife, cut in your shape — simple geometric shapes like rectangles are a good option! Cut away the excess potato to create a simple stamp. Press your potato stamp into paper towel to remove any excess moisture.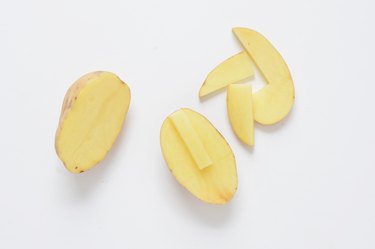 Step 2
Before you move onto fabric, try a few practice runs stamping on scrap paper. You don't want the pattern to be too uniform but it's handy to get a feel for how much pressure to apply so you don't waste precious pillows figuring it out.
Simply paint the raised part of your stamp with the black fabric paint, and then press onto your scrap paper.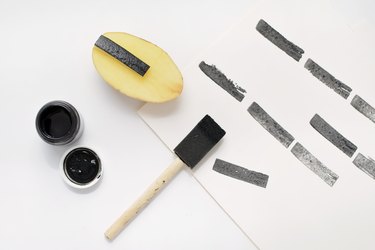 Step 3
Slip some cardboard into your pillow cover to prevent paint from seeping through to the other side. Now you can start to stamp your mud cloth design, the same way you did on your scrap paper. Feel free to copy the designs we feature in this tutorial, or make up your own.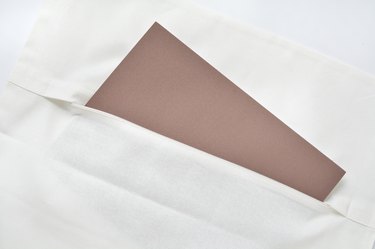 Step 4
Once you've finished stamping your pattern, cover with a cloth, and iron before adding your pillow insert. Also, be sure to follow the manufacturer's instructions for the fabric paint.
Pretty simple right? An easy and affordable way to introduce this African-inspired textile into your home decor!