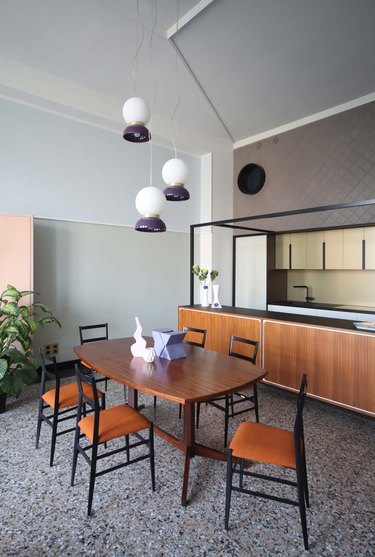 Turin, located in northern Italy, is known for its food (but honestly, isn't all of Italy?) and also for its architectural grace: The streets are filled with refined and elegant baroque and neo-classical buildings. So you can imagine that any renovation project there would be a delicate endeavor. For architects Andrea Marcante and Adelaide Testa, approaching a sad 19th century apartment meant rewriting its history. Unfortunately, the home, although it was in a historic building, had been stripped of any original details by previous owners.
So the goal of the refurbishment developed into a reinterpretation of the past with a patina that was all modern (the name of the project is in fact "History Repeating"). The architectural studio went to great lengths to change the perception of space by rearranging rooms, enlarging the windows, and creating metal frames that extend out in lieu of walls to create boundaries without sacrificing natural light.
---
After interning at Dwell magazine in San Francisco, Kate began writing about arts, design and culture for other national publications. She is based in Los Angeles and San Francisco.