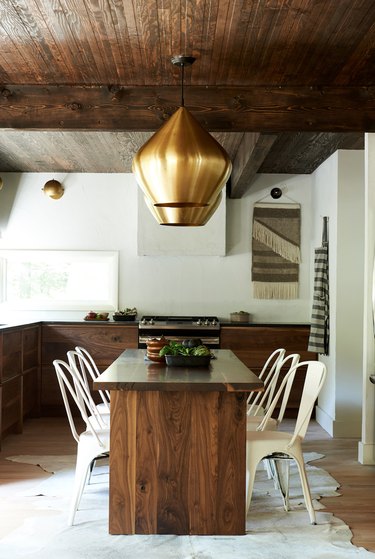 When interior designer Leanne Ford began working on a client's childhood house, she was given the leeway to reformulate the aesthetic — one that was decidedly outdated. "[The clients] had not really touched this home at all when they got it. It had the same style, the same art, the same furniture as when they bought it from their parents," Ford said.
Of course, there was a bit of nostalgia to consider. Because the client had fond memories of the modern 1981 structure, located in Sewickley, Pennsylvania (a suburb of Pittsburgh), Ford and her team decided to leave the architecture unchanged. So the first steps were cosmetic. "A little paint goes a long way," Ford explained. After fresh paint, her team installed new floors and added wood to the ceiling to create a feeling of warmth.
The final design isn't any one style, but draws on a mix of minimalism and traditional decor, framed by natural textures. In short, a timeless aesthetic that welcomes the next generation.