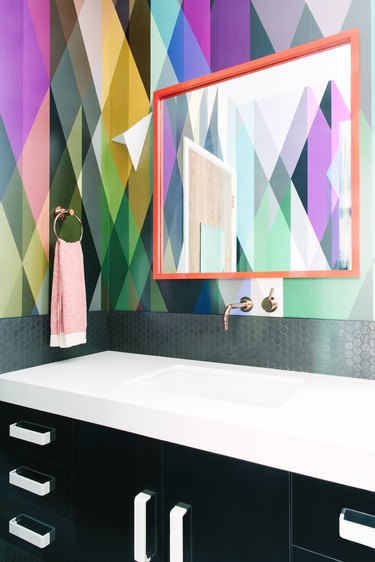 There are two types of people: Those who like group projects, and those who just do all the work themselves and tell everyone else to go home. The owners of a new Manhattan Beach home are part of the former group, and luckily, so is Caitlin Murray, founder of the Los Angeles-based design firm Black Lacquer Design, which undertook the 1,700-square-foot home's overhaul.
The result is a collaboration between Murray; the architect, Jonathan Starr of Starr Design Group; and the family, who were hands-on to the point of even designing the ombre tile layout in the bathroom. "Of course there's always a bit of a challenge when you are working to balance design choices that can sometimes conflict. In this case, we set off to create spaces that were simultaneously modern, inviting, kid-friendly, and full of a wide range of colors," Murray said. "But the project developed so organically that it almost feels effortless in retrospect."
---
After interning at Dwell magazine in San Francisco, Kate began writing about arts, design and culture for other national publications. She is based in Los Angeles and San Francisco.