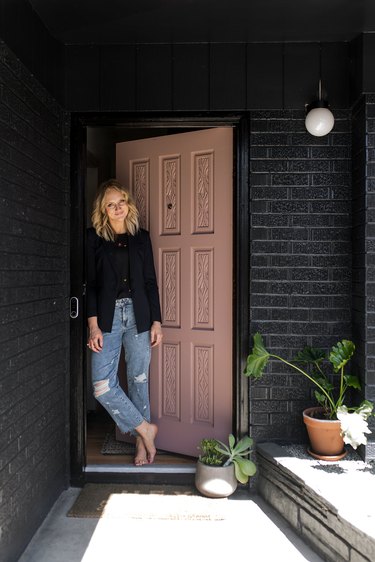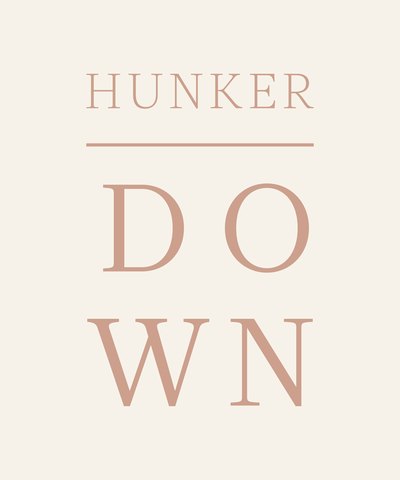 Join design editor Ariane Moore for Hunker Down as she gets to know the creators and designers she's followed for ages.
Don't be fooled by her effortlessly cool exterior; Kirsten Grove — the author and savvy interior stylist behind the popular design blog Simply Grove — is a creative force to be reckoned with. Between designing stunningly beautiful interiors, writing a book, maintaining a successful blog, and being a pretty kick-ass mom, this busy powerhouse manages to make it all look easy and oh-so-chic. We recently hunkered down with Kirsten to learn all of her design secrets and get an inside look at the gorgeous digs she calls home.
How would you describe your personal style?
It's a mix of many styles! I love midcentury, Scandinavian, art deco, and bohemian!
What are your design pet peeves?
Bad lighting can ruin any space. Fluorescent lighting drives me crazy! Or when people just use overhead lighting and don't utilize table lamps or floor lamps. Apparently I am very opinionated about lighting.
Where do you go for inspiration?
Traveling always inspires me. I love to see how other countries and communities live life and what they surround themselves with.
How was the process of writing a book different than writing a blog?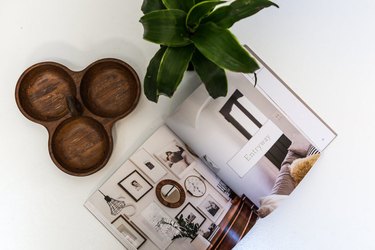 When I started writing my book, I quickly decided to become a bit more vulnerable than I normally am on my blog. Each chapter contains a bit of my personal journey, which I found to be really fun and enlightening. Creating a design book is no joke! The photography alone is no walk in the park. You have to remember to keep images not looking too trendy or too yesterday.
What are the five most common design tips you give to your clients?
Spend your money on a good sofa.
Splurge on one feature in each room. In the kitchen, splurge on tile or your dream oven.
Don't go too dark or too light with your flooring. You'll never feel clean.
How would you describe your home?
An eclectic mix of midcentury and Scandinavian. It's a space where guests feel welcome to kick their feet up and eat in the living room. It's a chill zone.
What was the last thing you purchased for your home?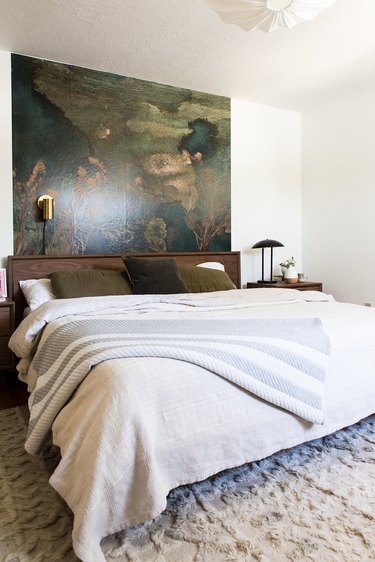 New bedding for our master bedroom. I'm obsessed with new linens. This time I bought from Coyuchi and I love it!
Do you own any decor that has been handed down?
I inherited a few vintage rugs from my uncle a few years ago. They are my most prized possessions.
What room do you spend the most time in?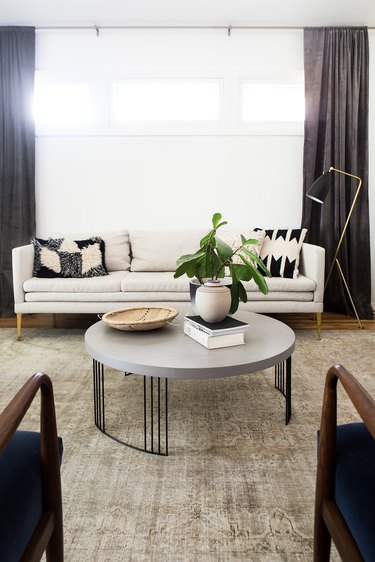 We spend the most time in our kitchen/dining room/living room. They are all open to each other. So if I'm in the kitchen cooking, my kids are normally doing homework in the dining room or watching TV in the living room.
Where does everyone like to hang out in your home?
They normally hang out in our family room/man cave. The man cave has a ping pong table, so that becomes an easy entertaining location. You can see the kitchen from the family room as well, so it's a nice spot for everyone.
What is your favorite room in the house?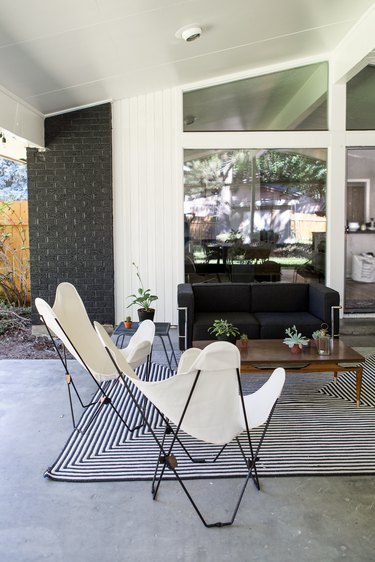 My patio is my favorite room in the house. It feels like an outdoor living room. I could spend most of my days out there.