We may earn compensation through affiliate links in this story. Learn more about our affiliate and product review process
here
.
Palm Springs shouldn't exist. The California town is a dry, dusty wasteland with the kind of heat that never lets you forget you're in the desert, and in the desert almost nothing survives.
But it's been an urban escape for decades, with gorgeous homes and plentiful pools. And though the heat is oppressive, the opportunities are abundant. So discovered photographer Jaime Kowal, who in 2012 came on vacation and just never left. Instead, she renovated a run-down midcentury apartment complex and turned it into her very first hospitality property, The Amado. She would go on to open four businesses in as many years.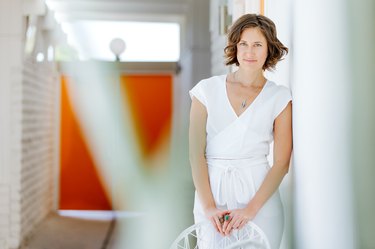 Jaime Kowal, The Desert Collective
Kowal is that rare species of self-made entrepreneur with a good-at-everything free spirit and can't-stop-won't-stop work ethic. And I'm not talking about her 18 years as a photographer, with work ranging from shooting maternal health stories in rural Africa to celebrities like Reese Witherspoon and Justin Timberlake, even photographing his Holiness the Dalai Lama during her work for Amnesty International. No, we're talking about why Travel and Leisure named her a 2016 entrepreneur to watch: The Desert Collective, her ever-evolving collection of high-end, design-driven boutique properties and vacation rentals that began with The Amado and, to date, has included four multi-unit short term rental projects, a coffee shop, and a bar.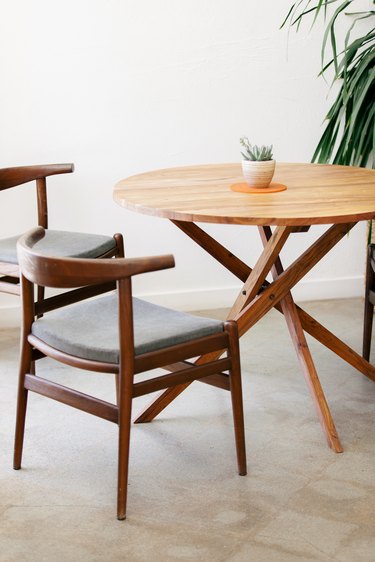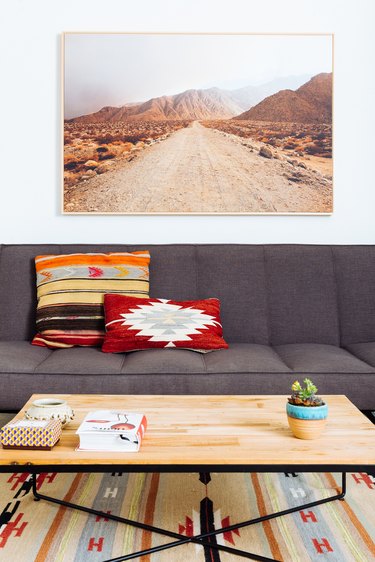 "To me the most important thing is the process. I love the creative process and solving a problem. Taking a space and making it beautiful and seeing people in the space. That's what really gets me up in the morning."— Jaime Kowal
Definitely impressive when you consider that her journey — and growing empire — literally started with a vacation.
"I was supposed to be here for 10 days. That's when I found [what would become] The Amado." Kowal had flipped a house and condo in Vancouver, which gave her a small taste of real estate. "I was in my mid-twenties and too young to dive in in any serious way, but I was able to dip my toe. But that's when I got a taste and awareness of real estate. So when I came to Palm Springs, I had my eyes open."
The Amado was originally built in 1955, and Kowal turned the midcentury apartment complex into a chic desert adventure, with five beautiful and carefully curated suites with an aesthetic that's minimal and organic with subtle hits of Bolivian textiles, all of which she designed herself. But once the renovation was done, she still had to run a business.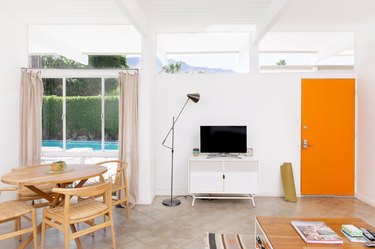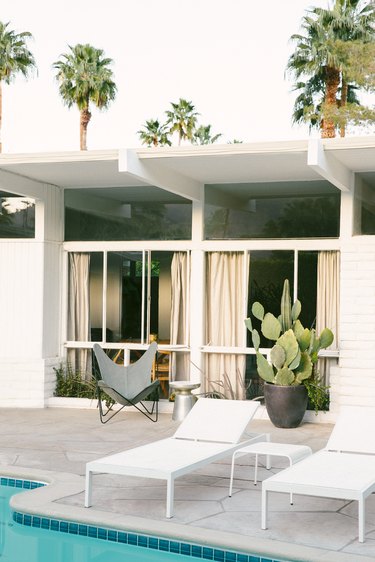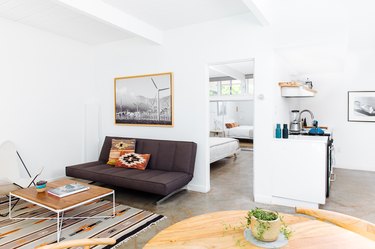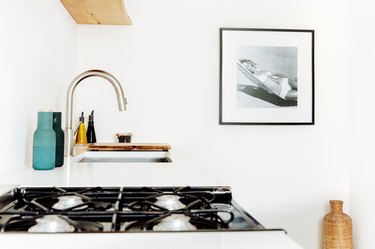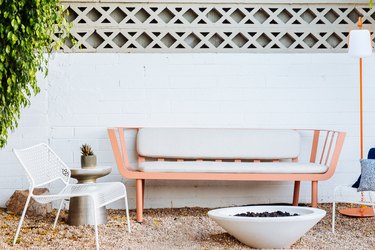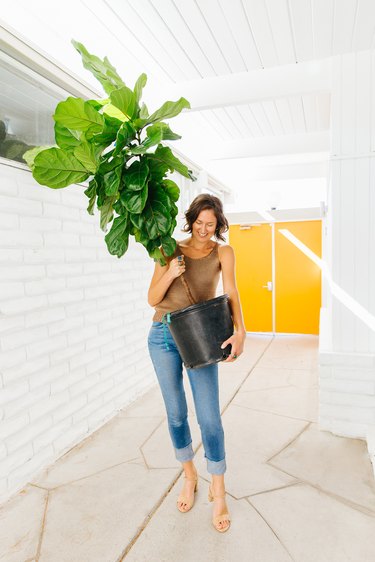 The Amado | Palm Springs, CA
"I thought, I'll give it to a property management company. I'm not necessarily going to manage this. So I moved from Vancouver, spent a year renovating this property, hired [the management company], opened up the doors, put it online, and nothing happened. A week passed, another week passed. And I was panicking."
"I called [the management company] and they were like, 'you need more photos.' I already had 50 photos of the property. I said, 'I don't think it's that.' They said, 'we need to lower the price.' And I said 'no, the price is right.' So I negotiated. We had a contract, but I asked them to let me try just putting it on Airbnb myself and see what happens. And, literally, I spent a week-and-a-half booking the entire calendar year. It was insane. So I obviously ended that contract and started managing the property on my own and hiring help."
"I thought to myself, I'll just take this one day at a time. If at any time it stops feeling fun, I'll just walk away," says Kowal. "And sure enough, I opened up four businesses in four years. We opened Ernest Coffee summer 2014, and Bootlegger Tiki [a Tiki-themed speakeasy] in September of that same year. And that was really the impetus for Desert Collective, because I was managing these businesses and really it just made sense to point people in that direction. So The Desert Collective is sort of the shifting reflection of my creative projects. And it's just going to keep growing." And growing it is. In 2016, Kowal finally made it to Prince Edward County, where she now has two vacation properties, The Ferg and The Wilk.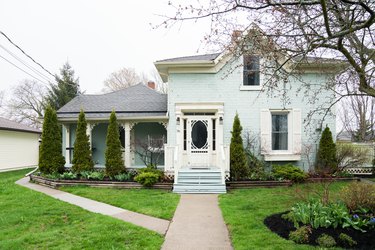 The Ferg | Prince Edward County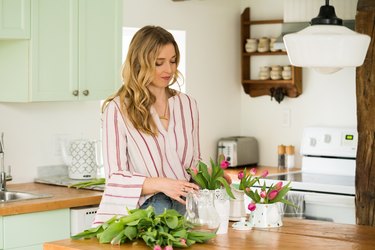 Anna Hardwick at The Ferg | Prince Edward County
Unlike Palm Springs, Prince Edward County has only become an in-demand destination in the last 15 years or so. Between Toronto and Kingston on Lake Ontario, it is one of the few wine regions on Canada. It's also home to San Banks Provincial park, kilometers of white sandy beaches on the shores of Lake Ontario. It's a super idyllic place where vineyards meet beaches. On a summer's day, the water is warm and still and beautiful. Over 40 vineyards have opened, producing sophisticated wines that are starting to compete in the global market. Chefs from Toronto are growing organic farms there. Turn of the century homes are being lovingly converted and turned into Airbnbs. Which is exactly what Kowal has done with her properties.
The Ferg is a Scandinavian-inspired, rustic chic 1850s heritage home located in the heart of Prince Edward County's wine country. It's named after the land's first owner, a young Loyalist soldier and entrepreneur named Arra Ferguson, who received the property from the Crown in 1816. It includes the main house, a one-bedroom suite, and a loft, which can be rented as a whole or individually. Kowal designed and owns the space with her lifelong friend Anna Hardwick, an actress whom Kowal's known since they were eight-years-old in drama school together. "I was just in Toronto for a visit, and we went to Prince Edward County just to have a weekend. But what happened, of course, because I look at real estate everywhere, we decided, 'let's just go take a look.' And sure enough we looked at four properties and one of them was The Ferg. And [we] both just got so excited about the space. Anna and I used a lot of her mother's artwork to design the space. Scandinavian, hygge, chic vibe. Anna loves to garden and that cottage feeling. So much of this is just driven by the spaces themselves."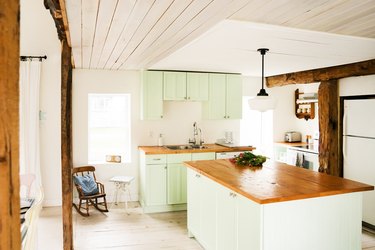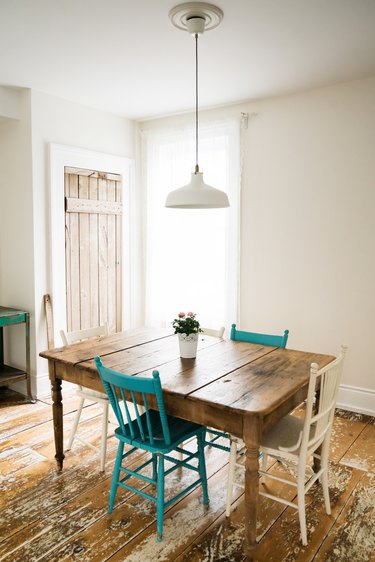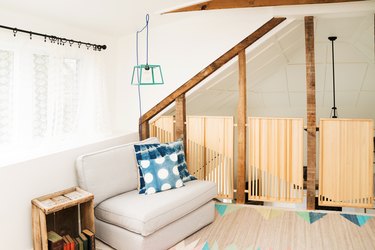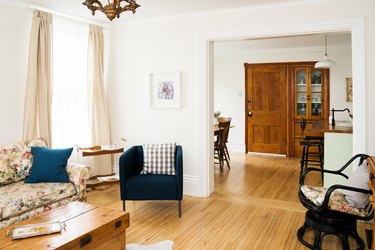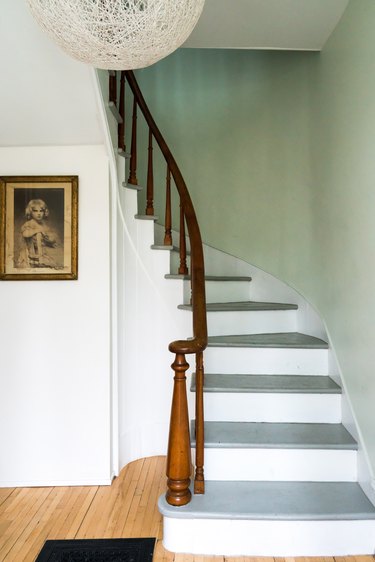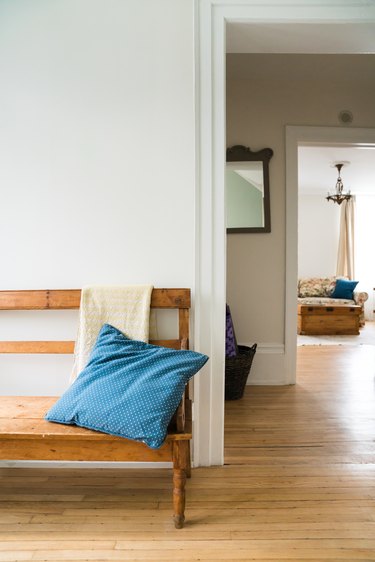 The Ferg | Prince Edward County
The Wilk, her newest endeavor in Prince Edward County sits on a whopping fifteen acres, and includes an 1850s farmhouse, whose original owner, Wilkonson, provided lumber from the property for the original rum-runner ships smuggling booze out of Canada. Kowal co-created The Wilk with Aaron David, Head of Development for a sustainably developed resort on Alexander Island in Prince Edward County. The 2,000-square-foot home has three queen bedrooms, a full chef's kitchen, dining room, great room, and living room.
"The Wilk is like the extroverted big brother and The Ferg is like the introverted creative retreat," says Kowal. "With The Wilk, I'm the lead on the design, but we collaborate together, and it's just a little bit more rock and roll, which is a reflection of the property itself but also my relationship with Aaron, and our values around fun, celebration. When we go to the country we'll hit up the new breweries and the vineyards."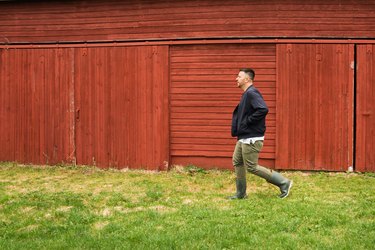 Aaron David at The Wilk | Prince Edward County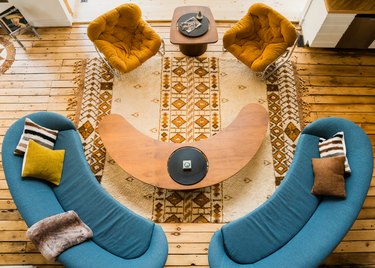 The Wilk | Prince Edward County
So The Desert Collective continues to grow like a family as Kowal brings on new partners and new spaces. "I'm motivated by the creative process, and I have different business parters like Anna at The Ferg and Aaron at the Wilk," says Kowal. "But I'm hoping it's going to grow bigger and beyond me as the common denominator. I have all these partners now. We're starting to grow organically into more a collective of people. And providing jobs. It's like this growing organism united by design principles and the good life."
The latest sign of growth is a big one: Kowal signed a partnership with Mr. And Mrs. Smith's global collection of luxury properties to feature The Desert Collective as exclusive partner hotels. And for The Amado, the Palm Springs property that kicked it all off, the term "hotel" is a literal one. Kowal is turning the 5-unit property into a 6-unit hotel proper under city ordinance. But it's an evolution of the property she's excited to undertake.
"To me the most important thing is the process, I love the creative process and solving a problem. Taking a space and making it beautiful and seeing people in the space. That's what really gets me up in the morning."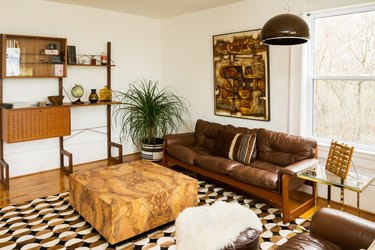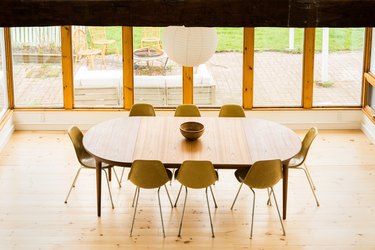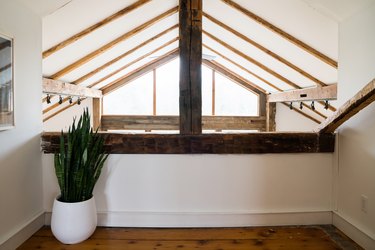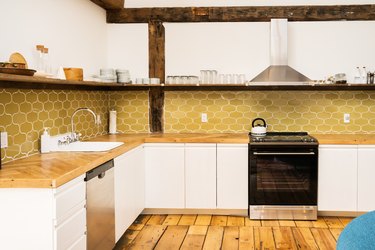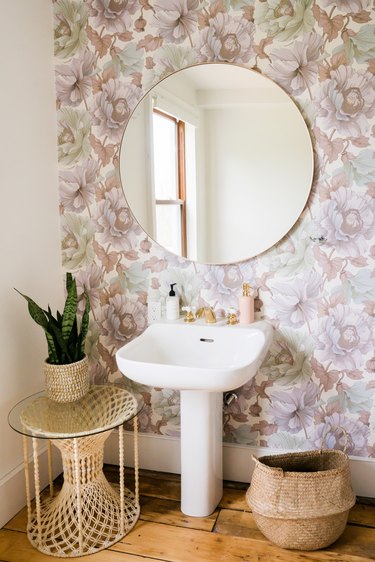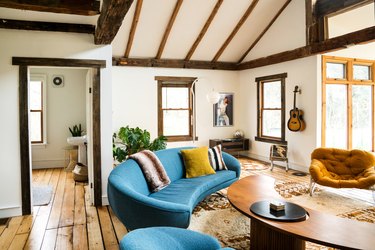 The Wilk | Prince Edward County
Maybe one morning Kowal can wake up on a real vacation, since it's been non-stop hustle since that trip to Palm Springs six years ago. But with The Desert Collective branching out into e-commerce, event production, and creative content services with writer Shannon Harley, not to mention plans to open a second hotel next year, it doesn't seem like Kowal will be kicking back on the beach any time soon. But even though she won't be vacationing, she'll still be helping countless others do exactly that through The Desert Collective.
"I entered this whole realm through the doorway of Airbnb and vacation rentals, and it's grown into something so much bigger than I could every imagine. I've been privy to all these people celebrating life events and milestones. Now I'm opening hotels. And it's been a great journey."