Stepping inside The Pink Zebra — a new restaurant in the Indian city of Kanpur — is a trip, to say the least. Bathed in Pepto Bismol pink, its angled zebra-like stripes along the walls work to create a distinct carnival fun house feeling. If you're already getting Wes Anderson vibes, you'd be right on-point, as the director's iconic set design served as inspiration for the eatery. Sanchit Arora, head architect of Team Renesa Architecture Design Interiors, said that they looked to Anderson's self-contained, symmetrical style as a starting point, "... but adding that certain bizarre element to break that monotony of Wes's spatial ideology came through the black and white zebra lines dipping themselves in the pink monotone."
There's also a nod to the restaurant's context; art nouveau glamour and vintage-inspired luxury touches on the dense historical past of the area. In combination, eating there becomes less about food and more about an artistic experience. "The purpose of making The Pink Zebra was to speak of a complex and contradictory architecture based on the richness and ambiguity of old and modern experience[s] ... and leave the visitor hanging in the middle of an artistic sea," Arora said.
Or you might just be wondering if you're having a weird dream.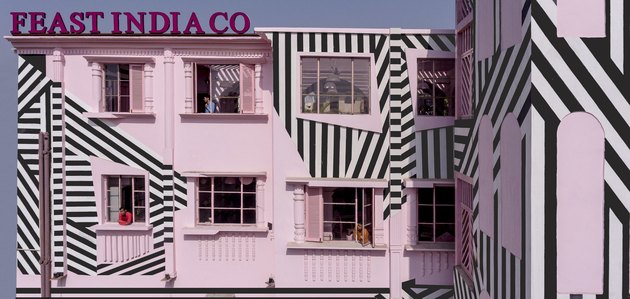 1 of 10
Exterior
The whimsical design marries historic and modern elements, making it difficult to discern whether the building was designed in the past or the present. No, seriously. What day is it? Where are we?
2 of 10
Entrance
Hello, Instagram overload.
3 of 10
Entrance
Arora said they thought of dipping a zebra into a pink sea when concepting the plans. Which is also now a weird recurring dream we will have to discuss with our shrinks.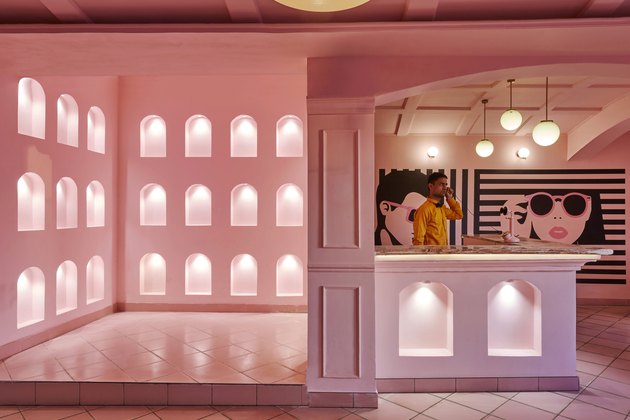 4 of 10
Entrance
We're starting to feel like we might never get out of here. I guess we live here now.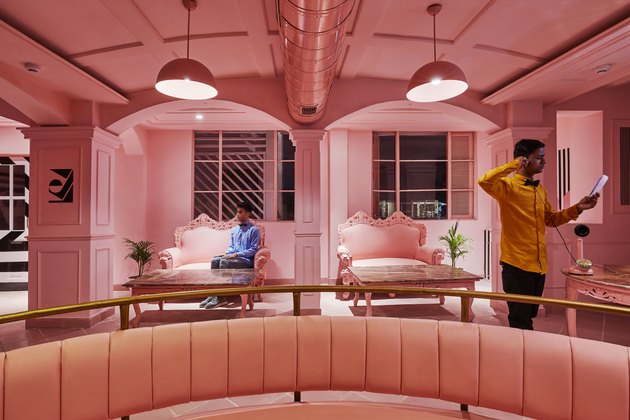 6 of 10
Booth
Maybe this is all one big psychological experiment?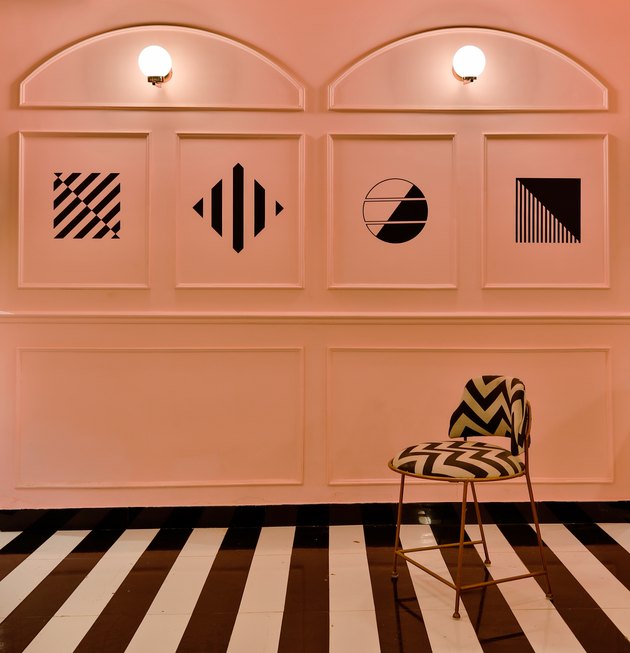 7 of 10
Restaurant
Although this could seriously be an episode of Are You Afraid of the Dark?
8 of 10
Hallway
Or a deleted scene from Willy Wonka. "Don't be a darned fool, Wonka! That's the way we came in!"
9 of 10
Hallway
Do you think the snozberries here taste like snozberries?
10 of 10
Staircase
If you want to view paradise ... take these stairs.
---
After interning at Dwell magazine in San Francisco, Kate began writing about arts, design and culture for other national publications. She is based in Los Angeles and San Francisco.
View Work