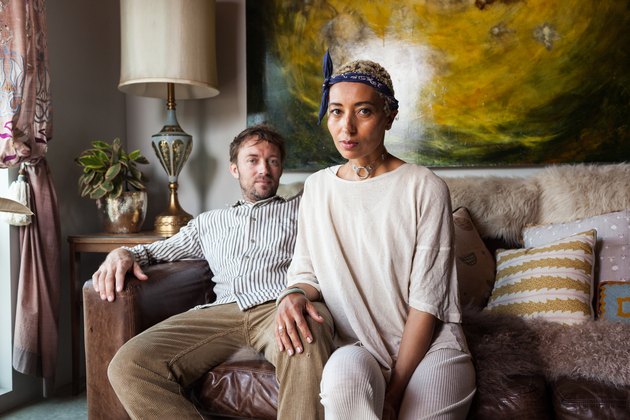 Who: Alexys Oliver and Sam Stefanski
Where: Omaha Heights, California
Style: Eclectic
To those unfamiliar with the neighborhoods of north eastern Los Angeles, Omaha Heights might sound practically midwestern. Adjacent to El Sereno, one of the oldest communities in Los Angeles, Omaha Heights is nestled up in the hills above Huntington Drive, midway between downtown and South Pasadena. It was there, in 2003, that Alexys Oliver and Sam Stefanski, two midwestern transplants themselves, with what Oliver calls "a thirst for the West," found an acre of hillside, and a 929-square-foot, two-bedroom home to call their own.
"The neighborhood was a little sketchy in the beginning," says Oliver, who, along with Stefanski, are the creatives behind the production design and prop styling company Concrete Stem. "It felt far from things we were used to." And while the house itself was not beautiful, Oliver's first thought when she saw the property was, "Where do I sign?"
"I knew it needed a ton of work. But ... it had potential." And a blank slate is exactly what these two creatives work with best.
In the ensuing years, the dropped popcorn ceilings, carpeted floors, drywalled fireplace, and inefficient windows were replaced by an ever-evolving tableau that reflected the couple's finely honed taste and travels. Touches throughout the home reflect their collective sensibility — eclectic textures, tons of plants, and rich mosaics of reclaimed and re-imagined materials.
It has been a work in progress.
"For eight years we only had an outdoor shower," she says. "We loved it. It was romantic and raw but after I got pregnant, I needed to feel pampered after working 10 plus hours on shoots."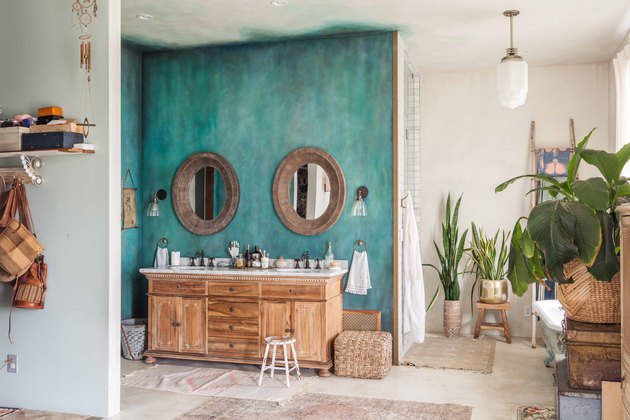 Oliver and Stefanski now live in the home with their 4-year-old son, Harlow, two dogs, a cat, and some fish.
"The fun for us, is knowing that just like our relationship, careers, [and] ourselves, our home, too, is a work in progress," says Oliver.