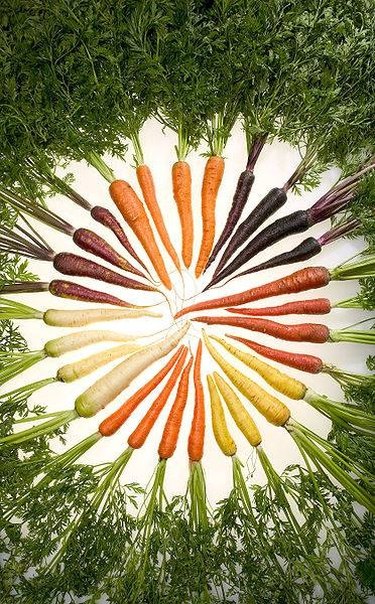 Vegetable gardening in Tennessee can be broken down into two planting and growing seasons with warm-season vegetables and cool-season vegetables. Warm-season vegetables are planted in the spring after any danger of frost and before July, and cool-season vegetables are planted in the fall to benefit from the winter chill; many cool-season vegetables can also be planted in early spring.
Fall Planting of Cool-Season Vegetables
Cool-season vegetables are planted in the summer and fall between July 1st and September 30th for fall and winter harvest. This allows them to take advantage of the cool fall and winter temperatures to germinate and grow properly. Cool-season vegetables are relatively shallow rooted and sensitive to drought, so careful monitoring of water is critical. Examples of cool-season vegetables that work for planting in this time frame in Tennessee are broccoli, cabbage, Chinese cabbage, cauliflower, collards, pickling cucumbers, slicing cucumbers, kale, kohlrabi, lettuce, mustard greens, Irish potatoes, icicle radishes and spinach.
Spring Planting of Warm-Season Vegetables
Warm-season vegetables grow in warm soil and ambient air temperatures which allow them to germinate and develop properly. They are planted between the first week of April and the end of July. Warn-season vegetables and their seeds will be damaged by any exposure to frost or temperatures within 15 degrees of freezing. Unlike winter-season vegetables, they have long, deep roots that make them drought resistant even in the heat of summer, though still requiring watering to grow. For spring planting, consider bush beans, snap beans, pole beans, runner beans, lima beans, cantaloupe, sweet corn, pickling cucumber, slicing cucumber, eggplant, okra, peas, sweet peppers and tomatoes.
Spring Planting of Cool-Season Vegetables
You can also plant cool-season vegetables in the spring in Tennessee between early February and the end of March. Cool-season vegetables that can be grown as spring crops include beets, broccoli, savoy cabbage, round green cabbage, cauliflower, carrots, collards, kale, kohlrabi, butter crunch lettuce, iceberg lettuce, mustard greens, bunch onions, sweet storing onions, English peas, sugar snap peas, Irish and Yukon gold potatoes, white icicle radishes, spinach, Swiss chard, rhubarb and turnips.