Magnolia trees are a lovely addition to any landscape, and it's safe for any yard or garden because it is nontoxic to humans and animals.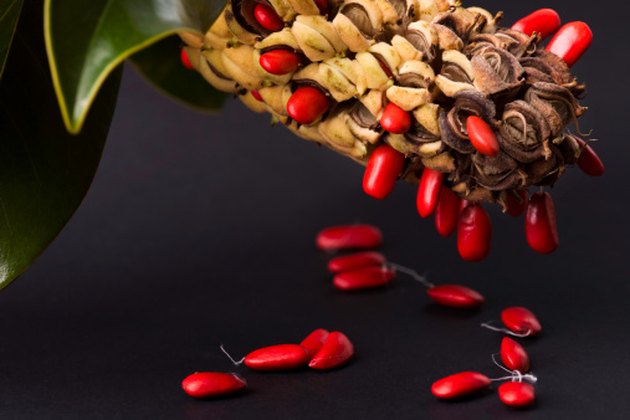 According to the University of Arkansas Division of Agriculture, the southern magnolia tree is considered to have no toxic effects on humans or animals if handled or ingested. Ingestion of the leaves, flowers or berries of the magnolia tree will not result in plant poisoning.
While magnolia tree berries are not toxic, ingestion of any plant material can cause adverse effects, such as an allergic reaction. Children are at an increased risk of choking from magnolia tree berries, according to the University of Iowa Health Care.
Teach your children to never put any leaves, berries, stems, bark, nuts or seeds into their mouths. Knowing all of the names of plants in your yard is helpful if any plant is ingested. Ingestion of magnolia tree berries by children or animals requires an evaluation by a medical profession or veterinarian. Take a piece of the ingested plant or berry with you for identification purposes.