The black-eyed Susan is a flowering plant related to the daisy. This annual flower is also called the brown daisy, the yellow ox-eye daisy, golden Jerusalem and the brown-eyed Susan. Black-eyed Susan is relatively harmless, but can be mildly toxic in some situations.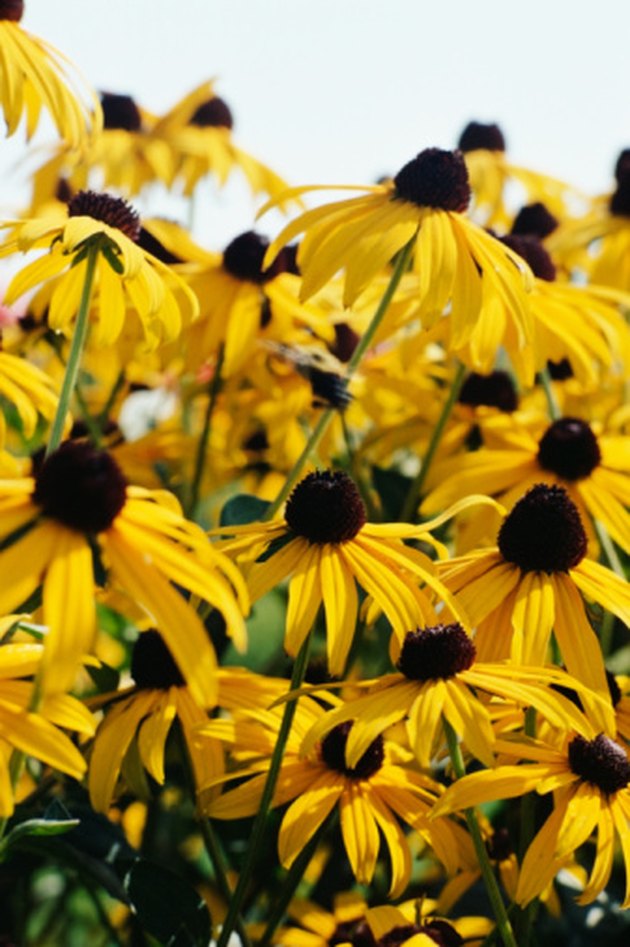 Black-eyed Susan has been known to cause mild poisoning in cattle and pigs. It may also be dangerous to cats, dogs and other household pets. This flower should also be kept away from small children, who may chew it or get the sap on their skin.
The toxic effects of black-eyed Susan differ, depending on the species being affected. Cattle that ingest black-eyed Susan may suffer from irritation of the stomach and intestinal lining. Pigs that eat it may wander aimlessly or enter a coma. According to the University of Vermont, black-eyed Susan may also act as a skin irritant.
While black-eyed Susan does contain some toxins, it is not a common cause of poisoning in livestock, pets or humans. Homeowners may wish to clear the black-eyed Susan flowers from grazing areas and monitor pets and children around them, but do not need to eradicate it.