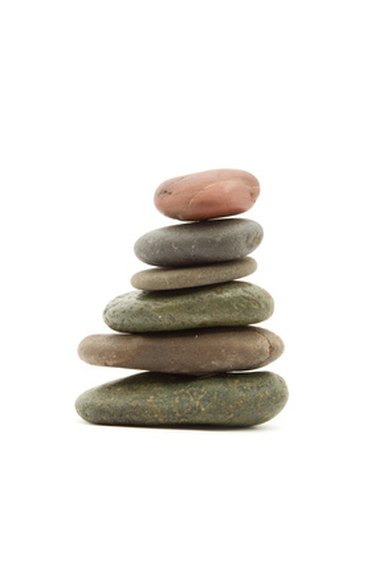 If you have a special rock garden or landscaping project that requires holes drilled in some of the rocks, rent or purchase a special drill press equipped with diamond bits. These machines are designed to drill out holes in hard and uneven surfaces with precision. It is advised that water be poured onto the rocks during the process to keep the bits from overheating or the rock from heating internally and splitting.
Step 1
Open up the drill press vise, and place the rock to be drilled into the vise.
Step 2
Mark the spot to be drilled with a marker.
Step 3
Turn the lateral and vertical adjustment handles to align the mark on the rock with the diamond drill bit on the drill press.
Step 4
Pour cool water onto the rock and drill bit.
Step 5
Turn the drill on, and slowly lower the press arm to lower the bit onto the rock.
Step 6
Push the bit onto the mark, and begin to drill the hole.
Step 7
Go down 1/4- to 1/2-inch, then bring the bit out and add more water. Continue to add water at each 1/2-inch depth (approximately).
Step 8
Retract the drill bit, and remove the rock from the vise when the hole is through the rock.