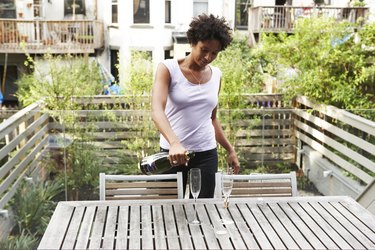 Six to Eight Feet
Fence posts should be set six to eight feet apart on a 6 foot wood fence. Do not go beyond eight feet or the fence may not be stable enough.
Spacing of fence posts depends on lenght of fence
The spacing of fence posts depends on the length of the fence, the posts should be spaced evenly. For example, if the fence is 30 feet long space the fence posts six feet apart if the fence is 40 feet in length space the posts eight feet apart.
Bottom Line
Fence posts for a six foot wood fence should be evenly spaced between six and eight feet apart.
---
Drew Nelson is a Certified Public Accountant with over 20 years experience. As a professional he has written dozens of reports, presentations and manuals. His articles appear on various websites, covering finance, economics, politics and health topics.