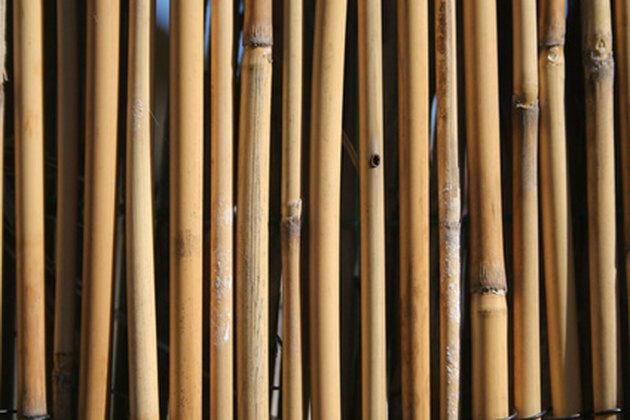 Reed fencing and bamboo fencing are similar in appearance but are made from different organic materials. Both fencing types are commonly used to camouflage chain link fences, to create privacy screens and as standalone fences.
Bamboo Fence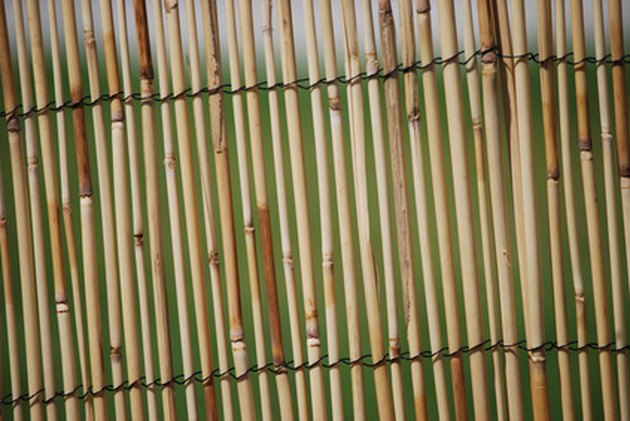 Bamboo fencing is made from the bamboo plant. Technically, bamboo is a grass. It is stronger than wood and steel, and bamboo resists rot and termites, unlike many other fencing materials. Bamboo splits in time but retains its strength and appearance.
Reed Fence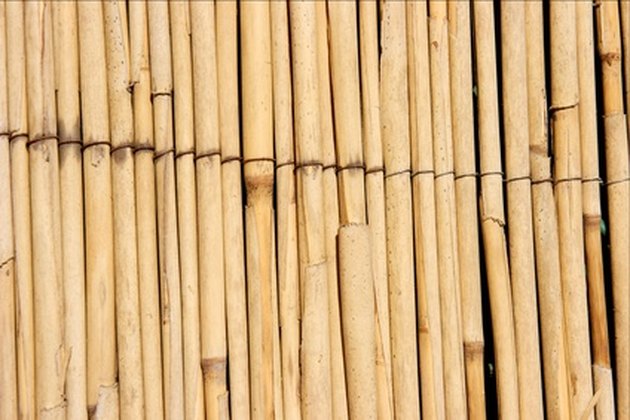 Often called the cousin of bamboo, reed is similar to bamboo in appearance but is not made from the bamboo plant. Reed fencing is created by weaving natural reeds together with rust-proof wire.
Differences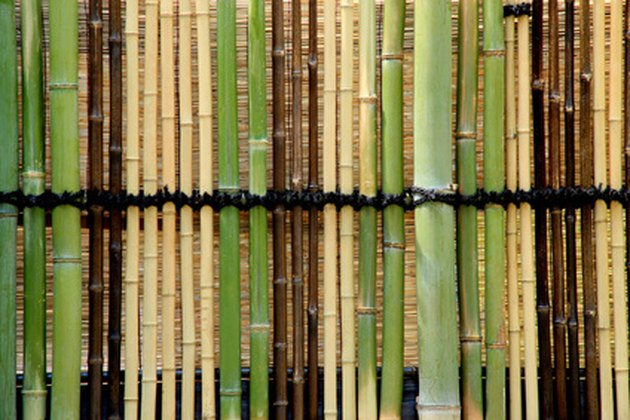 Reed fencing may look like bamboo fencing, but it does not have the same price tag. Reed fencing is generally less expensive than bamboo fencing, although that varies among retailers. Bamboo fencing has a thicker diameter and a wider opening area than reed fencing. It also may be taller--up to 10 feet compared to the standard 7 1/2 feet height of reed fencing.
---
Toby Welch has been a full-time freelance writer since 2003. She has published in the "National Post," "Cottage," "Opulence," "Alberta Parent," "The Real Estate Magazine" and Living Safety," as well as many more articles online. Toby holds an accounting degree from the University of Calgary.