River rock comes in different sizes, shapes and colors, and lends a beautiful signature or accent to landscaping. Select rocks that imitate a stream, outcropping, ravine or river raceway, or create a Zen garden or footpath. River rock helps hold and direct water in your garden after a rain, when the rock shines at its most brilliant. With a small outlay of money, time and effort, you can achieve a rain-washed effect that lasts for years.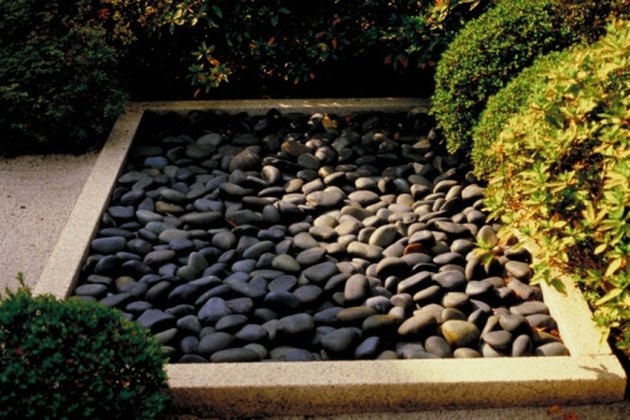 Shining Landscaping River Rock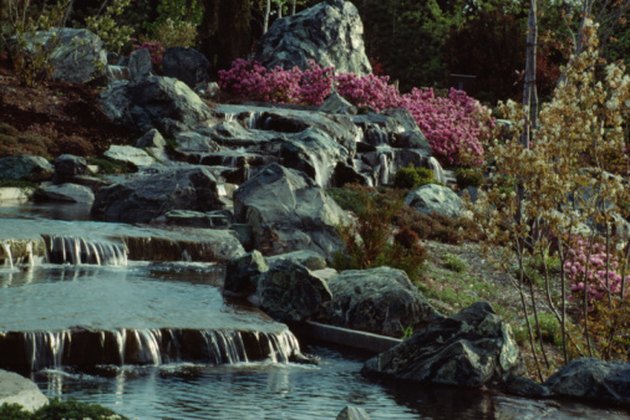 Spread river rock on a clean surface and rinse thoroughly with water to loosen dirt, grit and algae. Squirt soap on a brush then scrub each rock individually. Continue brushing while rinsing the rocks. Wipe with rags and lay on a flat surface until completely dry.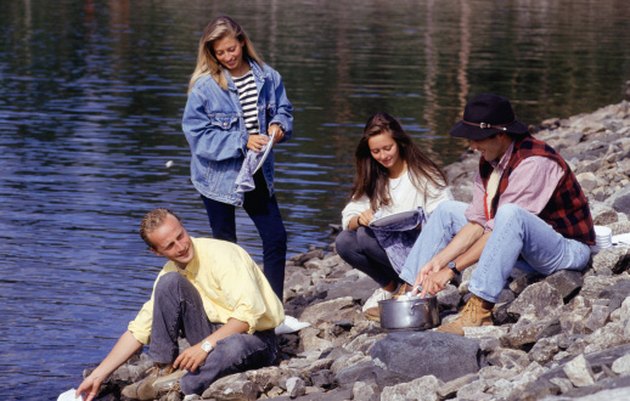 Spread dry rocks on newspapers and spray or brush marine varnish on one side of each rock. Let dry. Turn rocks over and spray or brush until rocks are completely coated. Dry for 24 to 48 hours.
Step 3
Pour a small amount of vegetable oil or liquid wax onto a rag and rub on each rock. When dry, take a soft cloth and lightly burnish each rock to create a brilliant shine. This adds extra depth and protects the finish.