Things You'll Need
Landscape plan

Coir erosion fabric and staples

Recycled logs, bricks or rocks

Seeds

Small plant starts

Pine straw
Tip
Shop the smaller, locally owned nurseries. They often will give sizable discounts for large purchases. They also might have culled plants at a reduced price. Sometimes they have overstocked for the season and the material is in perfect health, while others might not be picture perfect now, but with careful pruning and feeding, will be beautiful by the following year.
Landscaping on a slope has its challenges: erosion, restricted plant choi,ces and wash-outs to name just a few. It can be done on a small budget, as long as you understand which steps are vital and not to be skimped on. Knowing where to spend your money and where to save is the first step to a successful low-budget landscape. A concrete plan will help save money in the long run. One of the first ways to save money is to design the landscape yourself. The plan does not have to be elaborate but should take into consideration the site's exposure, moisture, soil type and degree of slope.
Getting the Most from Your Landscaping Dollars.
Step 1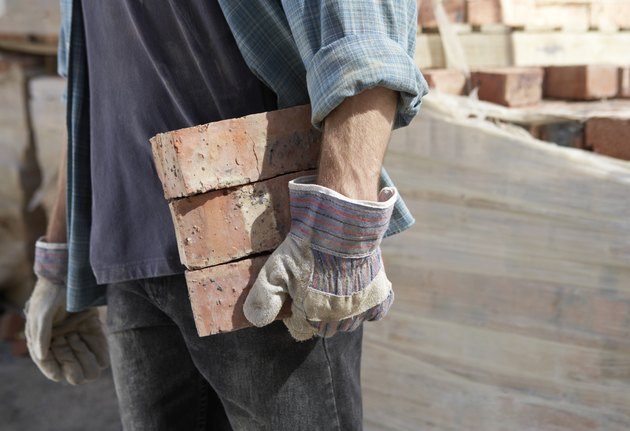 Stabilize the slope, or you will lose money when plant material and topsoil wash away. Coir erosion fabric can be expensive, but it is effective, holding ground and mulch until plants become established. Terrace the slope to help save water by slowing runoff and permitting more water to soak in. Recycle discarded logs, bricks and stones by building soil retaining berms on your hill, either along your terraces or to build a soil base around plantings. Use heavy gravel and strategically placed stones in your terrace to help slow the flow of water. These terraces can do double duty as garden paths if you make them wide enough.
Step 2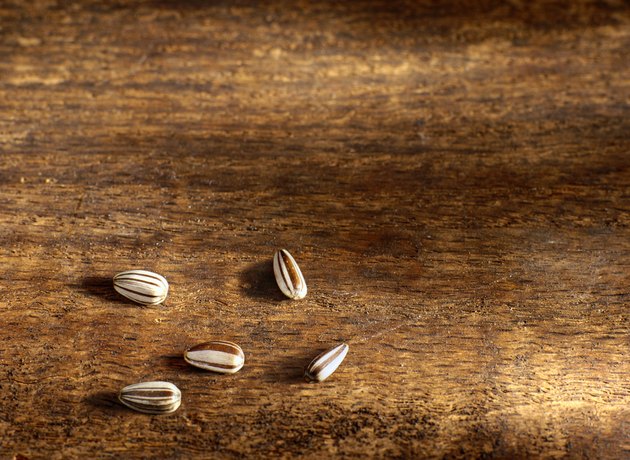 Buy young material or start from seeds to help offset costs. Many plants will grow quickly. If you are able, invest a little extra in larger evergreens and specimen plants. Evergreens can be very slow growers, and a great specimen will really make your landscape stand out. Choose native grasses and perennials that will reseed and help fill space as they naturalize.
Step 3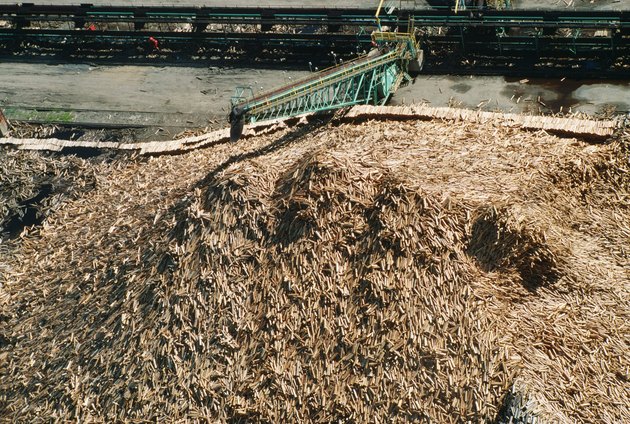 Choose mulch appropriate for your degree of slope. Homemade organic mulches will help after establishment of plant material but are very light and float. Wood mulch will usually wash away with the rain, while rubber and rock are expensive. Pine straw is the least expensive mulch that will hold as long as it is applied to a depth of 4 inches.
---
Jennifer Sanders has been writing since 2005, serving as a garden columnist in "Rapid River Magazine" and "Southeastern Natives". She also has more than 10 years of experience in the horticulture field. Certified as a stream-bank restoration specialist and plant professional through North Carolina State University, Sanders is pursuing a degree in horticulture at Haywood College.