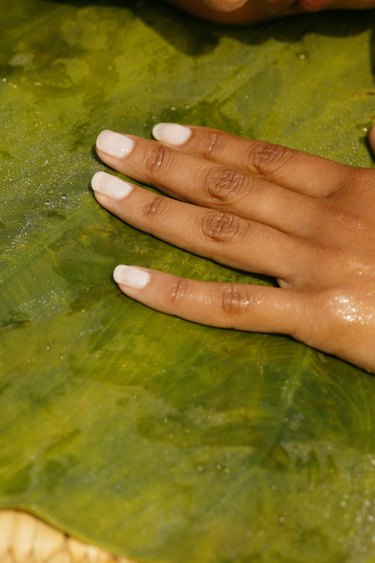 Even though polyester is a durable material, nail polish of all colors can leave troublesome stains on the fabric. It is best to remove the nail polish from the polyester as soon as possible. Once the polish dries, removal becomes more difficult. To prevent the dried nail polish from leaving a permanent stain, remove the polish from the fabric in a timely manner.
Step 1
Pour a small amount of nail polish remover containing acetone in a bowl. Suck the acetone into an eyedropper.
Step 2
Apply one drop at a time to the dried nail polish until the acetone covers the polish. Blot the dried polish immediately with a white cloth.
Step 3
Keep applying the acetone and blotting with the cloth until you have removed the dried polish.
Step 4
Add dry-cleaning solvent to a clean cloth until damp. Blot the remaining nail polish with the cloth for several seconds. Continue with the remaining steps if the fingernail polish is still visible on the polyester.
Step 5
If the stain is still there, apply one drop of three-percent hydrogen peroxide to the stain with a clean eyedropper. Blot the lingering stains with a cloth damp with cold water. Continue in this manner until you have removed the dried fingernail polish from the polyester.