Soap, shaving cream, toothpaste and make-up are just some of the things spilled on a bathroom vanity. The mineral buildups in hard water can also cause unsightly blemishes, stains and spots that need to be removed. Various synthetic cleaners on the market can wipe away these spots, but there are also homemade concoctions that work without the harsh chemical fumes. Some spots will take some more scrubbing and soaking if they have been sitting for awhile.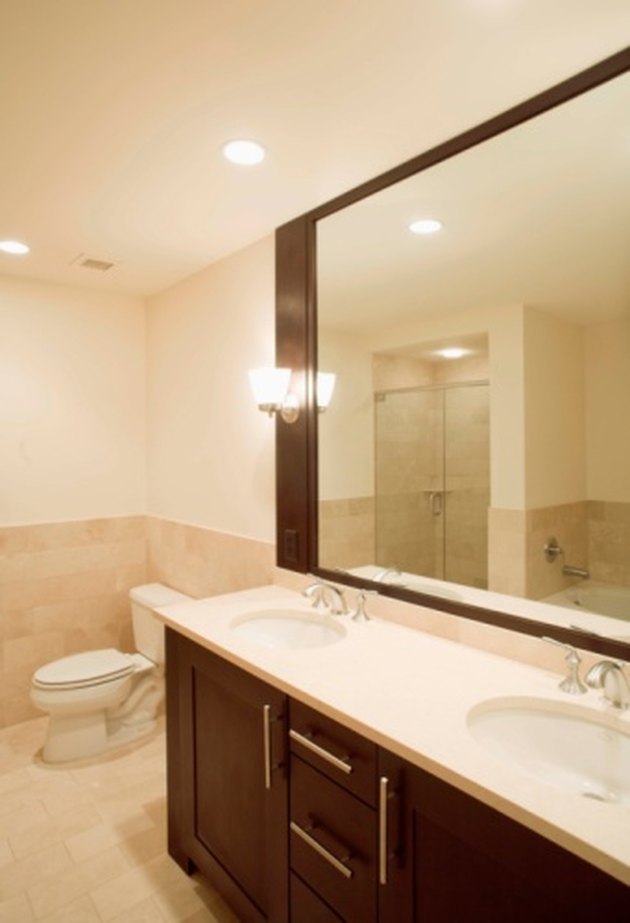 Step 1
Combine 1 tbsp. of lemon juice with 1 cup of vinegar.
Step 2
Rub the combination on the stain using a washcloth and allow it to soak in for three to four minutes.
Step 3
Rinse it off using water and a washcloth.
Toothpaste and Other Counter Stains
Step 1
Mix together a 1/2 cup of baking soda, 1/2 cup of liquid dish detergent, and then add 1/4 cup of vinegar, until you reach the desired consistency.
Step 2
Rub the mixture onto the stains, and wipe away using a wash cloth.
Step 3
Spot clean with a dab of dish detergent, followed by a sprinkling of baking soda. Wipe away the mixture with a washcloth to remove.