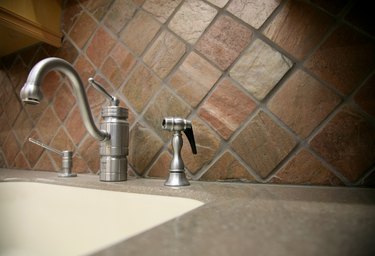 The varying colors and natural patterns in granite make the natural stone an asset inside and outside a home. Whether you have a granite counter top or granite on your patio, the stone requires care to keep it in tip-top shape. Oil soaks into granite if it sits on the stone long enough, and it stains granite. You can use baking soda to remove oil and oil stains from granite.
Step 1
Cover each oil stain on the granite surface with baking soda. Allow the baking soda to remain on the stone for 20 minutes to absorb the oil stains.
Step 2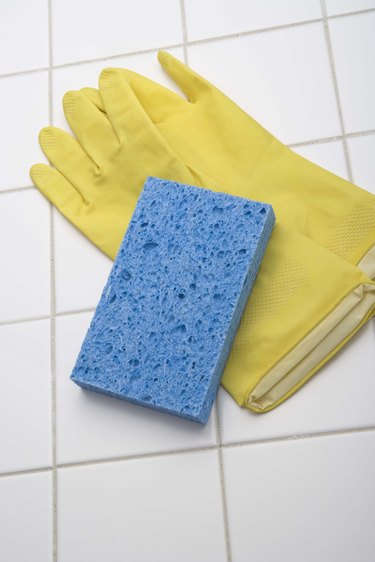 Moisten a sponge with water. Squeeze the sponge to remove excess water. Wipe the baking soda off the granite surface with the sponge.
Step 3
Treat remaining oil stains with a paste made from water and baking soda. Mix equal parts of baking soda and water in a bowl to create the paste.
Step 4
Smooth the baking soda paste over each remaining oil stain. Cover the paste with plastic wrap. Allow the baking soda paste to remain on the granite until completely dried.
Step 5
Scrape the dried paste off the granite with a plastic scraper. Wipe paste residue off the granite with a damp clean cloth.
Step 6
Pour a nickel-sized amount of natural stone cleaner onto a dry, clean cloth. Clean the granite surface with the solution. Dry the granite with another clean cloth.