Hair dye can stains are some of the most difficult stains to remove depending on the surface. Hair dye on carpet will be there forever, but on linoleum it's a simple fix with the cleaners and some elbow grease. It's much easier if the stain is fresh, but even if it isn't it should still come off with a few household cleaners and determination.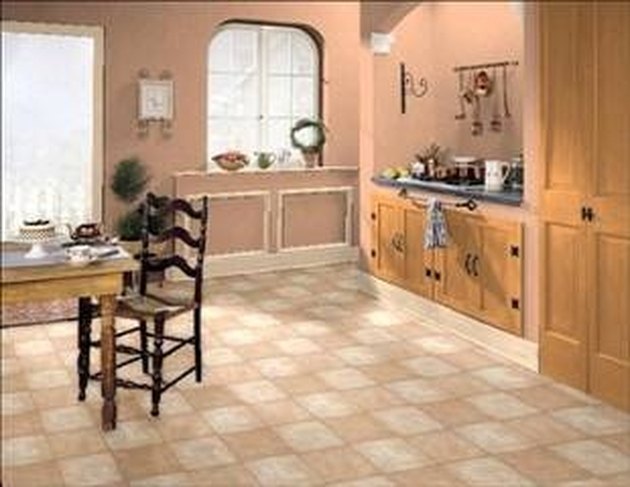 Step 1
Apply chlorine bleach to the stain pouring just enough to cover it. Allow this to sit from 30-60 minutes and wipe away with a cloth or paper towel. This is not a good idea on colored linoleum as it will bleach out the color of the tile as well.
Step 2
Apply nail polish remover or acetone to cotton balls and scrub the stain out.
Step 3
Dampen a Mr. Clean Magic Eraser and scrub the floor until the stain is gone.
Step 4
Pour white vinegar onto the stain, being sure to cover the stain completely. Wipe up the vinegar in about 30 minute with a paper towel or something disposable.