Things You'll Need
Baking soda

Vacuum or cleaning brush

Dry cleaning solvent

Rag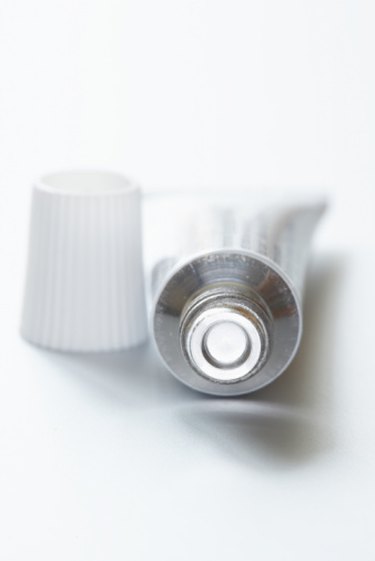 Greasy ointment is oil-based. If you get the ointment on fabric, it is likely to leave a stain, which can be difficult to remove with standard cleaning methods. However, if you get to it quickly, you can save your fabric from the greasy stain left behind by the ointment. Next time you have to use the ointment, you'll be more careful around your fabrics.
Step 1
Remove as much of the greasy ointment as you can by scraping it away from your fabric.
Step 2
Pour a liberal amount of baking soda onto the greasy stain. This will absorb the leftover ointment from the fabric fibers.
Step 3
Wait about 15 minutes. Then remove the baking soda. Use a vacuum cleaner when appropriate or a small cleaning brush.
Step 4
If you can still see some of the grease mark, add some dry-cleaning solvent to a rag and dab the fabric. The dry cleaning solvent will lift it away.
Step 5
Continue dabbing the fabric to remove the remainder of the dry-cleaning solvent.
---
J. Johnson has been completing freelance writing work since September 2009. Her work includes writing website content and small client projects. Johnson holds a degree in English from North Carolina State University.