A beautiful, clean bathroom sink helps to make the whole room sparkle. Vessel sinks are a line of bathroom sinks made of materials such as glass, porcelain, stone and copper. If you have a glass vessel sink, removing hard-water spots is an easy task. These spots arise when calcium and magnesium in the water react with soap and chemicals in the bathroom, leaving behind a hazy residue. Clean these spots by using a natural, inexpensive household commodity.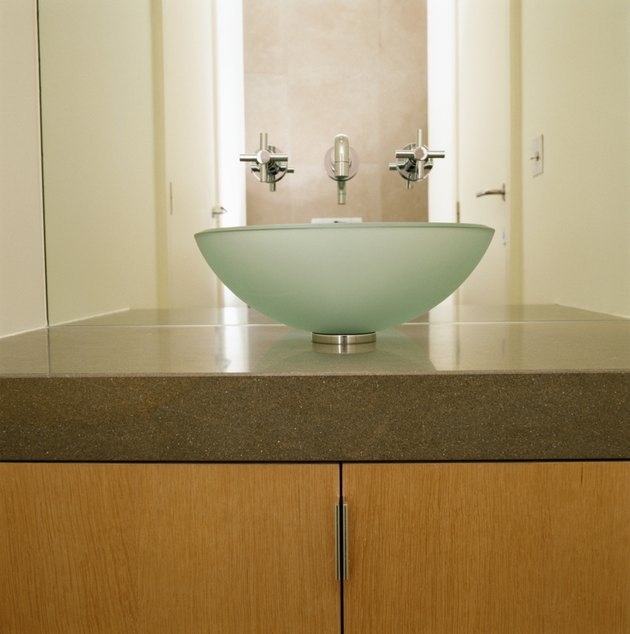 Step 1
Pour undiluted white vinegar into a clean, empty spray bottle.
Step 2
Spray the vessel sink with the vinegar.
Step 3
Wait for about 15 minutes as the vinegar dissolves the hard-water spots.
Step 4
Wet a cleaning sponge and use it to wipe away hard-water spots and dirt or debris from the sink.
Step 5
Rinse the sink and dry it if necessary, using a lint-free cloth.