If you've ever heard that awful ripping sound of a favorite piece of lingerie that has tangled itself around the agitator in your washer, or played cat's cradle with the belt from your favorite bathrobe and a pile of knee socks, it's time to use a few simple tricks to keep everything untangled. It only takes a few extra minutes to do the things that will keep your laundry from becoming a knotted mess.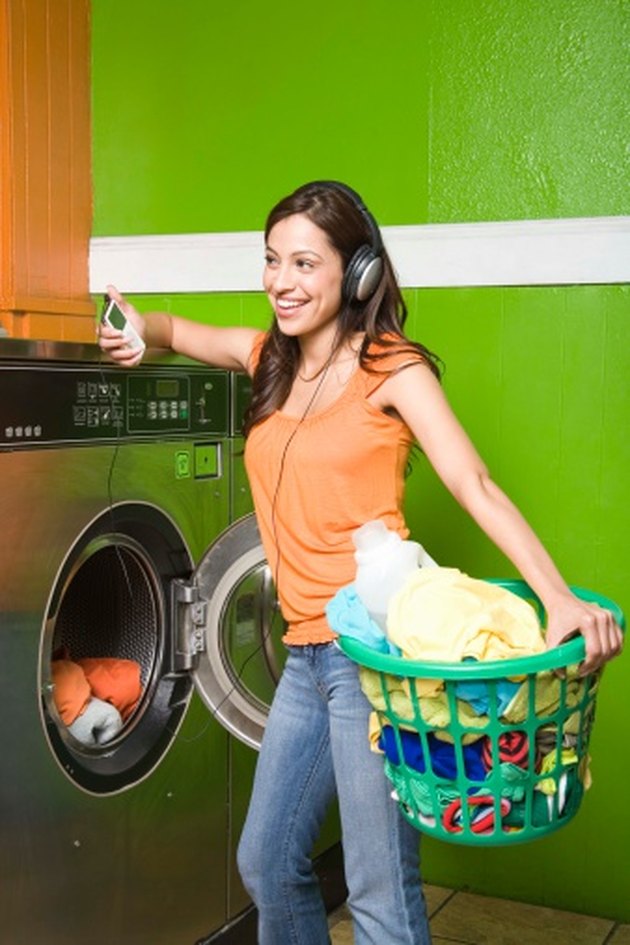 Step 1
Separate your delicate washables by color and place them in lingerie bags. This includes panties, bras, panty hose, negligees, garments made from gauzy fabrics and body shapers.
Step 2
Fasten all snaps and buttons on each garment. Pull up all zippers.
Step 3
Turn any clothing items with studs or protruding decorative items inside out.
Step 4
Remove any belts, detachable hoods, collars or other items that might provide a space for another item to tangle through it. Place them in a lingerie bag, sorted by color and cloth type.
Step 5
Place garments with non-removable strings in separate lingerie bags as well.
Step 6
Sort socks by color and place them in a lingerie bag of their own, making sure they are all right-side out.
Step 7
Load your washer one item or lingerie bag at a time, taking care not to overload. Hold long items at one end and drape them around the agitator, if you have a top loader. Ball them and place them in the washer drum one at a time if you have a front loader.
Step 8
Set your water level, load size and wash type. Use the delicate setting for lingerie, socks and gauzy garments. Permanent press is for most synthetic clothing and heavy duty is for work clothes or heavy cloth such as denim.