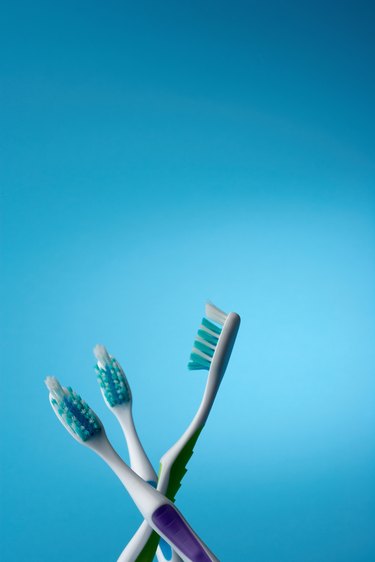 LL Bean moccasins have a durable sheepskin exterior with a soft, warm shearling interior lining. The shoes' soles are made of a leather that allows you to safely wear the moccasins both indoors and outdoors. Washing the moccasins properly is important, as a harsh cleaning routine or chemical cleaning ingredients can quickly damage the moccasins.
Step 1
Sprinkle baking soda inside the shoes and let them sit overnight. This will absorb moisture and odor from the shearling lining. Tap the shoes upside down over a trash can the next day.
Step 2
Brush loose dirt off the outside of the shoes with an old toothbrush.
Step 3
Moisten a cleaning rag with cold water and a few drops of mild laundry detergent. Rub this over any stuck-on residue that has accumulated on the LL Bean moccasins. Continue until all residue is removed.
Step 4
Rinse your cleaning rag and wipe over the area once again to remove leftover soap from the moccasins.