Tomato sauces and similar items can leave plastic containers with unattractive orange stains that are difficult to remove. Even after washing the containers you are often left with some orange discoloration, leaving you in need of a more effective cleaning routine that directly attacks the stained residue. Since you store food in these containers, you do not want to use harmful chemicals that could get into your food supply, so all-natural products from your kitchen cupboard will work best.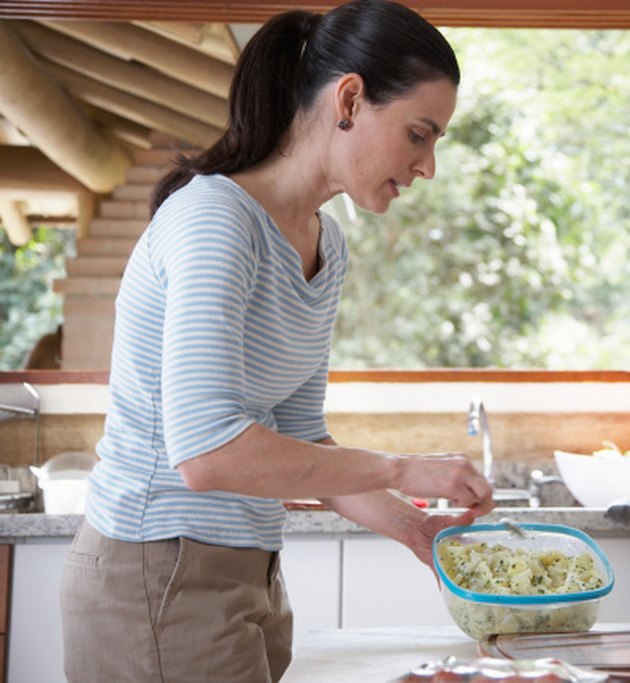 Step 1
Sprinkle about 1 cup baking soda into the stained container with 2 cups hot water.
Step 2
Place the lid on the container and swish around to wash down the sides of the container. Take the lid off, dip a cleaning rag into the water and scrub down the container. Rinse the container with hot water and examine.
Step 3
Soak the cleaning rag in white vinegar and wipe over any remaining orange stains. Continue until you have removed all of the orange residue.
Step 4
Wash the plastic container with warm soapy water to get rid of the cleaning ingredients, and dry the plastic with a clean rag.