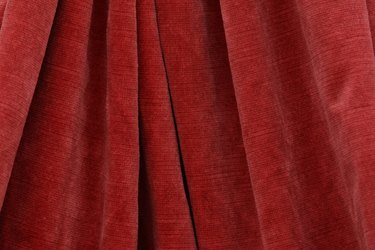 Velvet is a soft fabric used in a variety of items, including clothing and home decor. When velvet collects unpleasant smells, it is important to deodorize the fabric in a way that removes all odor without harming the fabric. Some velvet items are machine washable, but this also puts unnecessary wear and tear on the fabric. Instead, use mild deodorizing agents that pull out the odor without affecting the quality or texture of the velvet.
Step 1
Fill a spray bottle with equal portions of water and white vinegar, and mist this over the velvet. This is a homemade air freshener that safely pulls odor out of the fabric. Let the velvet air dry.
Step 2
Sprinkle baking soda over the velvet if the homemade fabric deodorizing spray does not get rid of all the odor. Let the baking soda sit overnight to absorb odor.
Step 3
Vacuum the velvet with a small handheld vacuum or the hose attachment of your vacuum.