Formica countertops--also known as laminate--are a common choice for many households. This material is low-cost, comes in many colors and styles, and requires little maintenance. Though Formica can be cleaned with a damp cloth and mild soap, it may require occasional polishing to restore its shine.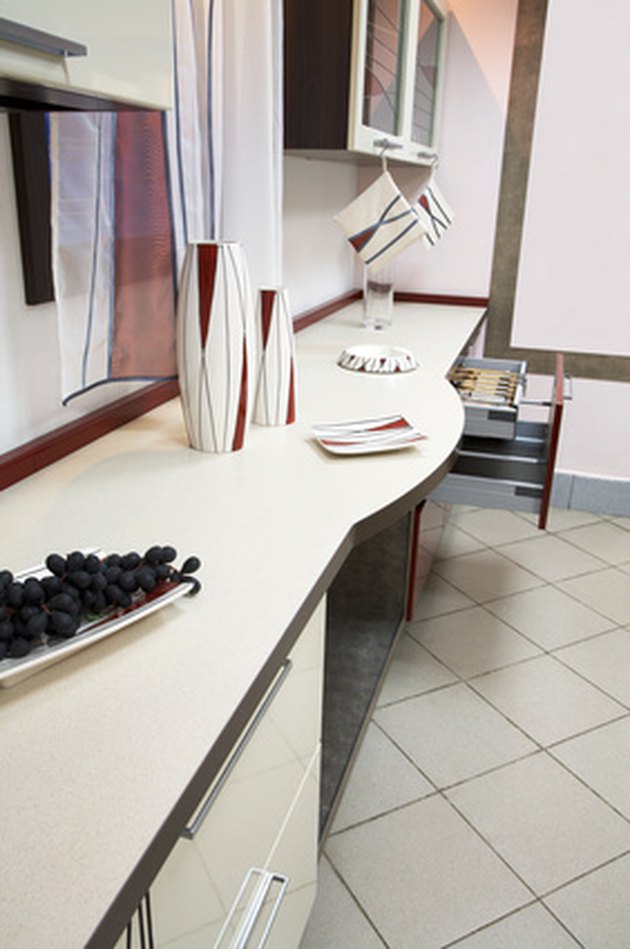 Step 1
Fill up your sink with warm water and a few drops of dish detergent.
Step 2
Dip a cloth into the soapy water and wring it out. Clean the countertop with the cloth, removing any dust, spills, or debris.
Step 3
Rinse the cloth with clean water and wipe over the countertop to rinse away excess soap residue. Dry it with a clean cloth.
Step 4
Apply a few drops of lemon oil to a clean, dry cloth. Wipe over the entire surface of the Formica countertop to evenly coat it with a thin layer of lemon oil. A little goes a long way--buff it into the surface to prevent streaking or a film.