Things You'll Need
White vinegar

Spray bottle

Cloths

Sponges

Bucket

Brush broom

Fans

Dehumidifier
Warning
Wear a pair of rubber gloves, an N-95 respirator and safety goggles without vent holes. Open all doors to the basement as well as any windows.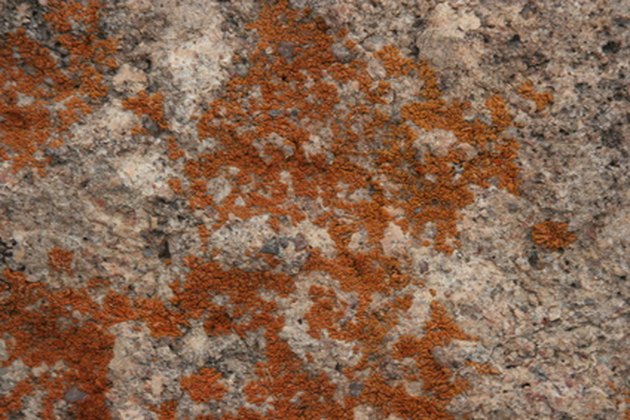 Basements are damp, dark, and humid areas where unsightly things grow and thrive. Mold is a common culprit that takes up residence in your basement, creating an unsightly mess with an unpleasant, musty smell. Fortunately, you do not have to put up with mold growing in your basement. You can remove it with the help of a common, all-natural product — vinegar. According to microbiologist Gina Marion, vinegar will reduce mildew, mold and its spores by 90 percent.
Step 1
Remove molded items out of the basement. Discard porous items — such as paper and cardboard — that have mold growth. Take washable items that have mold growth outside and shake the surface mold off the item. Launder the washable items as you normally would, except add 1 cup of white vinegar with the laundry detergent.
Step 2
Fill a clean spray bottle with white vinegar. Spray all areas — such as basement walls, shelves, and other hard surfaces — that have mold liberally with the vinegar. Vinegar will kill the mold while deodorizing the area.
Step 3
Wipe the mold off the surface with a damp cloth. Spray the area once again with the vinegar and allow to sit for 10 minutes. Scrub the surface with a clean sponge. If needed, apply more vinegar to the item. Allow the area to dry.
Step 4
Fill a bucket with vinegar. Submerge a brush broom in the vinegar and scrub the basement floors. Rinse the floors with a water hose and direct the water toward the basement drain. Scrub the basement floors once again with the vinegar and brush broom. Allow the floor to dry.
Step 5
Place several fans in the basement. The fans will help dry the basement out, while providing better air circulation.
Step 6
Run a dehumidifier in your basement to remove the moisture from the air and reduce the amount of mold spores.
---
Amanda Flanigan began writing professionally in 2007. Flanigan has written for various publications, including WV Living and American Craft Council, and has published several eBooks on craft and garden-related subjects. Flanigan completed two writing courses at Pierpont Community and Technical College.