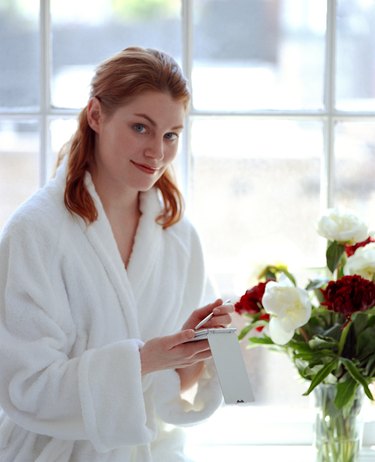 Window haze is a common problem facing many households, leaving a cloudy layer of film that makes your glass look dirty; plus, it reduces the clear opacity of the windows. To keep the windows looking their best, use a homemade cleaning solution that cleans the glass and removes the haze without chemicals or other harmful ingredients.
Step 1
Combine 2 cups water, 2 cups white vinegar and 5 drops dish soap in a spray bottle.
Step 2
Mist this spray over the window haze and wipe off with a cleaning rag. Wipe in large, circular motions to remove all haze and residue.
Step 3
Let the windows air dry. Use this cleaning solution not only to remove the haze but also as your all-purpose window and glass cleaning solution.