Plastic water jugs can be a handy thing to have around the home. Whether they're functional in everyday use or part of your emergency kit, it's important that your water stay clean; therefore, the container must be clean. The challenge in cleaning plastic water jugs is that the opening is too narrow to get your hands into. With the proper know-how and materials, cleaning plastic jugs is not difficult.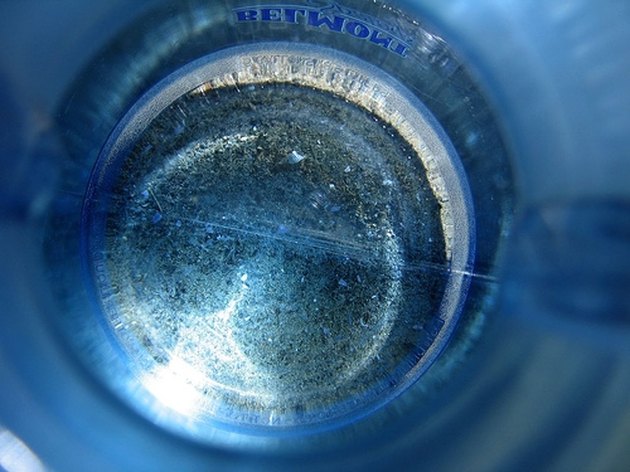 Step 1
Rinse out the container with clean, warm-to-hot water to remove any residue inside.
Step 2
Fill the container ¼ to ½ full of hot, soapy water and add 1 cup of white vinegar.
Step 3
Move the bottle around gently to swish the solution all over the inside of the jug.
Step 4
Empty the jug and rinse several times with warm water, making sure that the water from the jug runs clean with no residual soap.
Step 5
Set the jug upside down on a clean towel to drain any residual moisture.