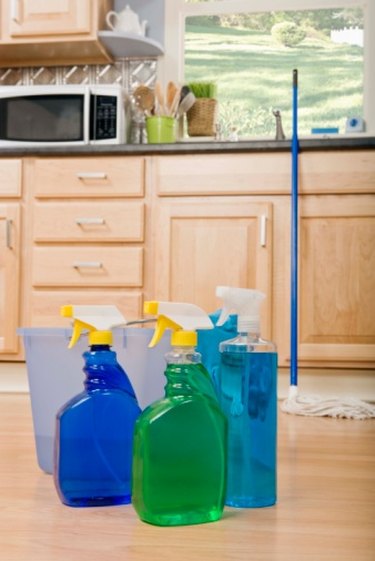 There are a number of different types of mites including dust mites, spider mites and rodent mites, all of which can bite humans and live on a variety of different fabrics. Although a number of insects will be able to keep numbers down in the garden, if these mites get into the home they can cause you trouble. Some mites can be invisible to the naked eye, but it is possible to kill them by using a variety of different sprays.
Alcohol Sprays
Rather than buying expensive products from your local hardware store, try creating your own homemade mite spray first. Add five tablespoons of liquid dish detergent to one gallon of water. Pour this mixture into a spray bottle and spray it onto fabrics where mites are present. This spray will instantly kill mites upon contact. Alternatively, use five tablespoons of rubbing alcohol and mix with water – rubbing alcohol is poisonous to most types of mites, but check that the fabric you are spraying it onto will not stain by using the spray on a small area first.
Cyfluthrin Spray
Sprays containing the ingredient Cyfluthrin will eliminate spider mites. Cyfluthrin is often used in food handling areas to eliminate mites so it is safe to use throughout your home and on fabrics. Cyfluthrin can also be bought in powder form, which can be spread in infested areas to tackle larger infestations.
Pyrethrum Spray
A common mite found in America is the bird or rat mite. These mites are found on birds and rats, but after the animal dies they can leave the body and infest homes if any are nearby. Buy some sprays containing Pyrethrums to destroy these mites. It will also be necessary to remove any rat or bird carcasses that you find in the garden or home to remove the chances of these mites becoming a problem in your home.
Essential Oils Spray
Another home-made spray is one that contains essential oils and alcohol. Mix of one cup vodka and 20-30 drops of eucalyptus essential oil and pour into a spray bottle. Spray your pillows and bedding a couple times per week to kill dust mites. These mites feed off dead skin so can be found in beds and on carpets and upholstery.