Grease is a stubborn substance. It clings to whatever surface it happens to come in contact with and refuses to let go. A toaster oven pan is designed specifically to take such abuse, so it can protect the toaster oven, but cleaning the pan can be a much-dreaded chore. It's not as bad as one may think. With a little time and effort, cleaning a toaster oven pan can be a short-lived chore.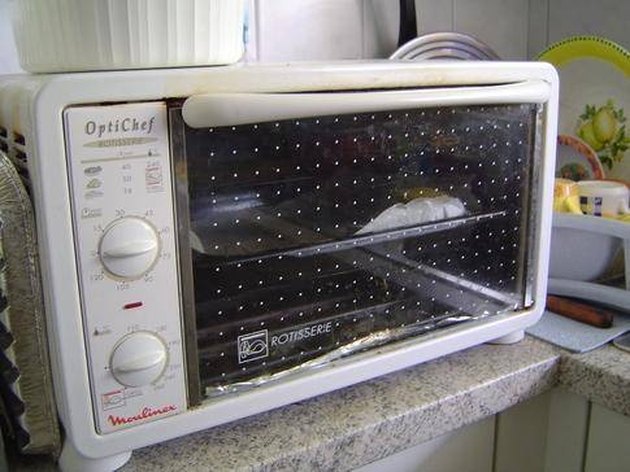 Step 1
Fill the sink with hot, soapy water. Use a dish soap that is good for cutting grease, such as Dawn.
Step 2
Add 2 cups of vinegar to the water.
Step 3
Place the oven pan in the water, making sure it is completely submerged.
Step 4
Allow the pan to soak until the water is cool enough to touch.
Step 5
Scrub the pan with a sponge or clean cloth. The grease should come off quite easily.
Step 6
Wash the pan in warm, soapy water and rinse well with clear water.
Step 7
Dry the pan with a dry, clean cloth.