Things You'll Need
Large bowl

White vinegar

Clean cloth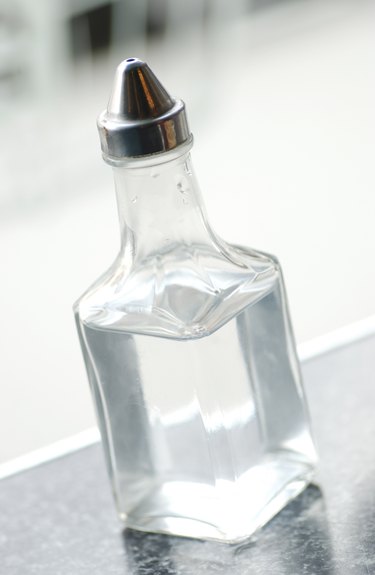 Not only can you use vinegar to clean glass and mirrors, but it also works well as an anti-fog solution. Wipe the vinegar mixture on your bathroom mirrors, car windshield and any other glass surface you wish to keep from fogging up.
Step 1
Clean the mirror or other surface that you wish to de-fog. Make sure it is dry and streak-free. It doesn't matter what product you use to clean the surface, and you can even use the vinegar in a cold-water solution to do it.
Step 2
To make the anti-fog solution, mix 2 oz. of white vinegar with 1 qt. of hot water in a large bowl.
Step 3
Put your soft cloth in the solution and wring out the excess. An old T-shirt works well for this. Wipe the glass, mirror, car window or whatever surface you want to anti-fog with the vinegar solution. Leave it on wet and let it air-dry.
Step 4
Reapply the solution and repeat steps 1 through 3 as part of a weekly cleaning regimen.