Things You'll Need
Swiffer Sweeper

Dry Swiffer cloth

Wet Swiffer cloth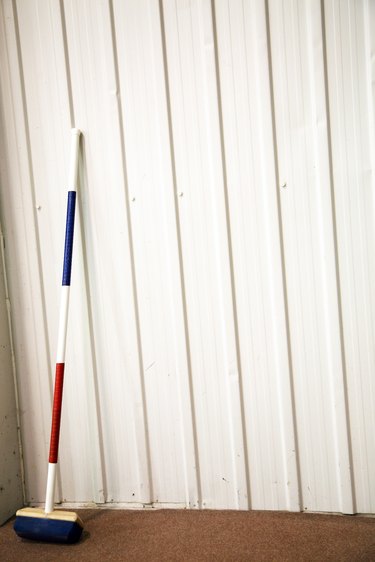 Utilizing the Swiffer Sweeper consists of a two-stage process. The first stage uses the dry cloth, which picks up dust, dirt and pet hair from the floor. The second stage uses the wet cloth, which cleans dirt and grime. Either cloth can be used with the Swiffer Sweeper, but the system works best when the dry cloth is used, followed by the wet cloth. Using the Swiffer Sweeper is straightforward and simple. The sweeper is meant to replace a broom, dustpan and mop.
Step 1
Remove a dry cloth from the package. Unfold the cloth.
Step 2
Place the Swiffer Sweeper cleaning head in the center of the cloth. Fold the front end of the cloth backward; tuck it into the cleaning head. Fold the rear end of the cloth forward; tuck it into the cleaning head.
Step 3
Push the Swiffer Sweeper across the floor to pick up dust and dirt. Be sure to get in the corners.
Step 4
Remove the dry cloth from the cleaning head. Dispose of the soiled cloth.
Step 5
Attach the wet cloth to the cleaning head, using the same method as on the dry cloth.
Step 6
Push the Swiffer Sweeper across the floor cleaned with the dry cloth. Dispose of the wet cloth when finished.
---
Leonardo R. Grabkowski has been writing professionally for more than four years. Grabkowski attended college in Oregon. He builds websites on the side and has a slight obsession with Drupal, Joomla and Wordpress.