Tiles are commonly used in kitchen backsplashes, and just as with any other area of the kitchen, they accumulate dirt, grease and food residue. The backsplash tiles need cleaned regularly, and the cleaning solution you choose must be safe for both the grout and tiling. By making a homemade cleaning solution, you can prevent damage to the backsplash while keeping the surface clean.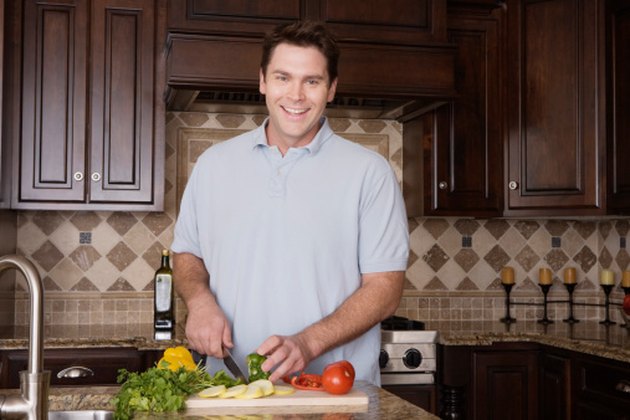 Step 1
Fill a spray bottle with 1/4-cup baking soda, 2 tbsp. dish soap and 2 cups water.
Step 2
Squirt the spray over your backsplash, and wipe down the backsplash with a damp cleaning rag.
Step 3
Scrub residue out of grout lines with a wet toothbrush if the rag alone does not clean the grout. The dish soap cuts through grease and food residue, while the baking soda removes odor and boosts cleaning power.
Step 4
Wipe the tile with a damp cloth once more, and follow with a dry towel to prevent water spots. The grout will most likely still be damp, but it will air dry within an hour or so.