Engineered wood flooring is a beautiful addition to any living space, but the reality is that it will still get dirty. The easiest and most effective cleaning method is mopping--although the wet-mop method is not the way to go. There are many mops available that don't need much moisture to do their jobs well.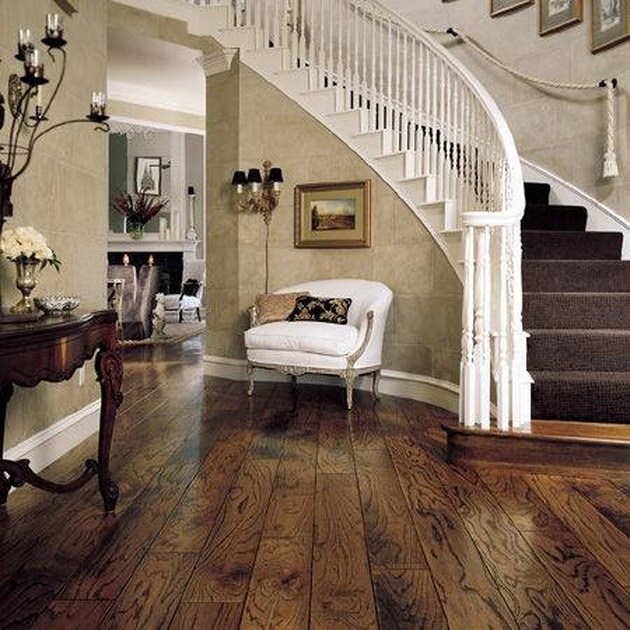 Step 1
The first thing to do when cleaning engineered flooring is to vacuum. Remove as much dirt and debris from the floor as possible before cleaning.
Step 2
Each manufacturer recommends the proper cleaning solution for their flooring. Use these products specifically; if they are unavailable in your area, call the manufacturer and ask them if they can make any other recommendations. Spray the recommended cleaner onto the flooring. Do not allow the cleaner to pool on the surface of the flooring.
Step 3
Use the appropriate mop for cleaning, as recommended by the manufacturer. Clean small areas at a time. Do not spray the whole floor before you begin cleaning. The cleaner may have time to evaporate before you get to the last area.
Step 4
If the cleaner dries up before you are able to clean the flooring in that area, spray more cleaner on the floor as needed.
Step 5
Allow the floor to dry completely after cleaning and before allowing normal traffic in that area.