Things You'll Need
1 cup salt

1 cup baking soda

1 cup white vinegar

Large bowl

Scrub brush

Soft cloth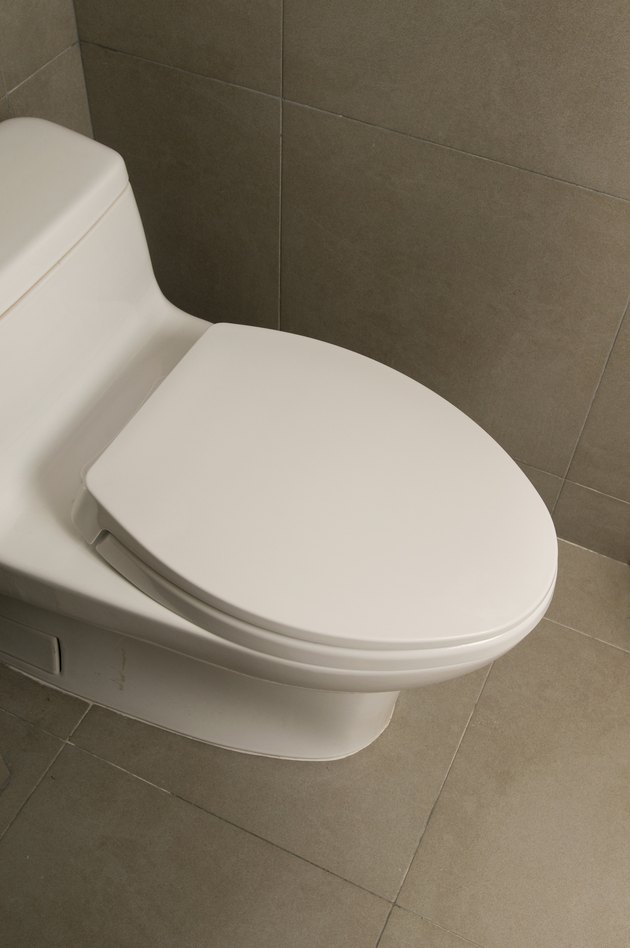 Over time, bathroom tile surrounding the toilet can become soiled with all sorts of odorous buildup, including urine. Although it seems that simply cleaning the tile with bathroom cleaner should completely remove the urine, the odor can linger. In order to get rid of the odor, you can create a chemical-free paste using inexpensive household ingredients that will effectively break it apart and lift it away.
Step 1
Combine 1 cup of salt, 1 cup of baking soda and 1 cup of white vinegar in a large bowl. Mix into a paste-like consistency.
Step 2
Slather the paste all over the tile surrounding the toilet. Use a scrub brush to help it further penetrate the tile.
Step 3
Allow the scrubbed-in paste to dry for about 20 minutes. The baking soda will absorb any leftover urine and the white vinegar will cancel out and eliminate the odor.
Step 4
Wipe the paste away using a dampened soft cloth. Buff the area dry. Don't worry if the vinegar smell is especially strong -- as time passes it will dissipate.
---
Amy Lukavics is an Arizona resident who has been a professional writer since 2009. She contributes to the blog Hello, Moon and her writing interests include cooking, crafts, pregnancy, health and beauty.