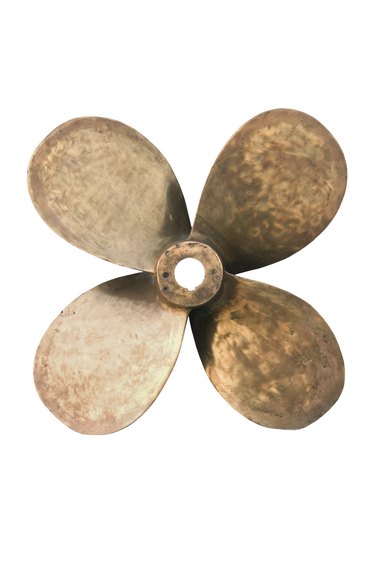 Brass is composed of differing amounts of zinc and copper, including "basic" brass, which is made from 33 percent zinc and 67 percent copper. As brass ages, it takes on a darker coloring, or tarnish. Tarnishing occurs when air reacts with the metal, leading to the deepening of copper's color, or patina. Removing tarnish is safely accomplished with a mixture of baking soda and white vinegar.
Step 1
Pour 1/2 cup baking soda, 1 cup white vinegar and 2 tbsp. table salt into a small bowl.
Step 2
Mix the ingredients together well. Dip the corner of a soft cloth into the mixture.
Step 3
Apply a thick layer of the paste onto the brass piece. Allow the mixture to remain for 10 minutes.
Step 4
Rinse off the paste with cool water. Buff the brass item with a soft cloth. The reaction caused by combining the acidic white vinegar and sodium in the baking soda and salt dissolves the tarnish.